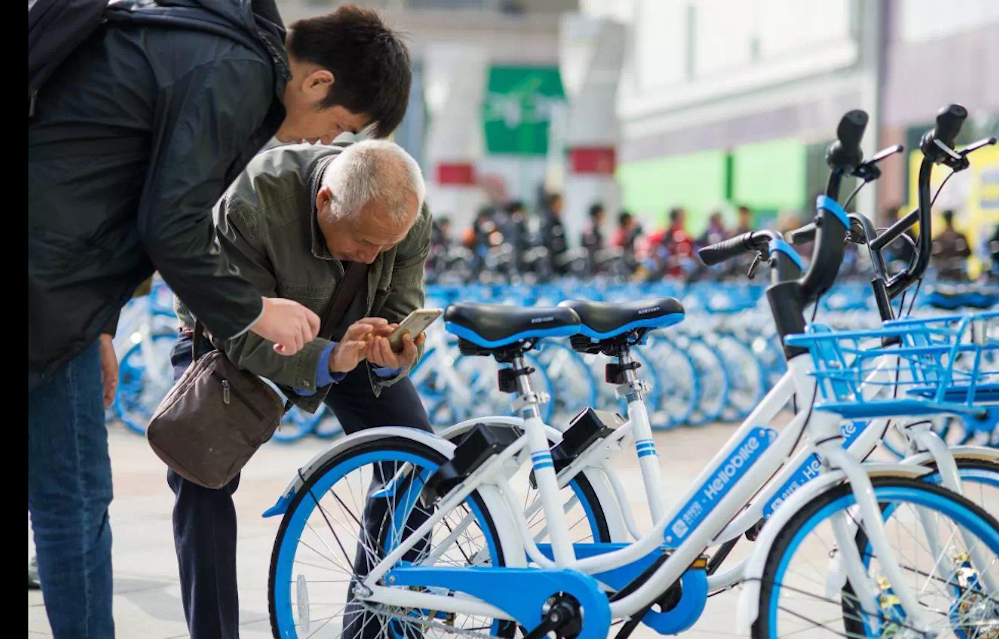 Chinese bike sharing company Hello Chuxing, with Ant Financial its largest shareholder, announced today that has launched ride hailing services.
Ant Financial, which is controlled by Alibaba and its executives, owns the largest stake in Hello Chuxing, previously known as HelloBike. The move is a direct challenge as Alibaba aims to cut into the ride hailing services space, now dominated by Didi Chuxing.
The newly launched ride hailing service, is listed alongside with Hello Chuxing's existing bike sharing and moped scooter sharing services, according to new updates on Hello Chuxing's mobile app. The company is yet to disclose the specific cities and regions where it is launching the new ride hailing service. The new service only offers cab hailing as of the writing.
The attempt by new players trying to tackle the Chinese ride hailing market has never stopped. Meituan-Dianping has been conducting ride hailing trials in Nanjing since early 2017, and said in December 2017 that it aimed to launch the service in at least seven cities, including Beijing and Shanghai. But its efforts have stalled, as the company has operations only in Nanjing and Shanghai as of September 2018. Meituan said a few months ago that it would not further invest more capital and resources in its ride-hailing services.
JD.com, which is China's second largest e-commerce company, may also be contemplating a move into Didi's market. According to Chinese business data search firm Tianyancha, JD.com's express delivery unit, Jiangsu Jingdong Information Technology, recently updated its company profile to add several businesses operations, including online cab booking. As of now, JD.com has not announced any plans or launched any ride hailing services.
Hello Chuxing, officially known as Shanghai Junzheng Network Technology, renamed itself from HelloBike in September, with the intention to expand its operations from just bike rentals to other mobility services.
Didi Chuxing currently provides transportation services for 550 million users across over 400 cities. China Money Network reported earlier this year that Didi is planning to launch an initial public offering in late 2018, but that plans appear to have been postponed.
Hello Chuxing has over 200 million registered users in more than 300 cities around the world, said its official website in September 2018. The Chinese bike sharing start-up secured two financing rounds in 2018, with a RMB2.1 billion (US$304 million) investment from Ant Financial in June, and a US$700 million investment from several investors including Ant Financial and Fosun Group in April. Venture capital firm GGV Capital also backed HelloChuxing in the previous rounds.