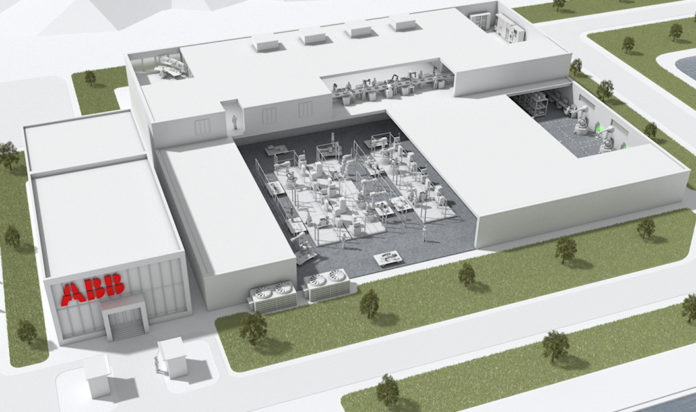 ABB Ltd., a Swedish-Swiss automation multinational, has announced an investment of US$150 million in Shanghai to build an automated and flexible robotics factory.
The new Kangqiao manufacturing center in Shanghai will feature a number of machine learning, digital and collaborative solutions and an onsite research and development center that will help accelerate innovations in artificial intelligence.
In addition, the Shanghai factory will have humans work alongside the robots. ABB logistics automation solutions will be used throughout the plant, including automatic guided vehicles that can autonomously follow robots as they move through production, supplying them with parts from localized stations.
The factory is expected to begin its operations by the end of 2020.
Switzerland-based ABB and the Shanghai municipal government have also signed a comprehensive strategic cooperation agreement focused on supporting industry, energy, transport and infrastructure in the region, and to support the "Made in Shanghai" manufacturing initiative.
"Its strategic embrace of the latest technologies for artificial intelligence, advanced robotics and cloud-based computing present a playbook for every country that wishes to have a globally competitive manufacturing base. Shanghai has become a vital center for advanced technology leadership," said Ulrich Spiesshofer, CEO of ABB, in the statement.
The company has invested more than US$2.4 billion in China since 1992 and has operations in 20 locations in China, with over 18,000 employees, including engineers, technology experts and operational leaders.
According to the statement, one of every three robots sold in the world went to China, which purchased nearly 138,000 units in 2017.
"China's commitment to transform its manufacturing is a torchlight for the rest of the world," said Spiesshofer in the same statement.
Founded in 1988, ABB operates mainly in robotics, power, heavy electrical equipment and automation technology areas in over 100 countries.