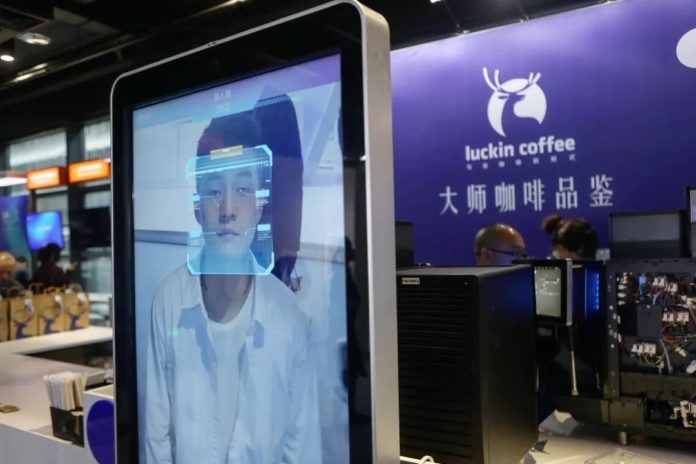 Chinese coffeehouse operator Luckin Coffee and Hong Kong-based artificial intelligence (AI) unicorn SenseTime on Wednesday unveiled an AI-powered face recognition machine at the fifth World Internet Conference in Wuzhen, a scenic ancient town in eastern China's Zhejiang Province.
The machine will harness the AI technology to recommend a coffee for the customers based on information either collected automatically by its camera or inputted by the customer.
Based on the information collected such as facial features, age, gender and hobbies, it will also propose a celebrity that looks like the customer in the front.
Founded in January 2018, the Chinese Starbucks, distinguished by its blue cups, is a coffee retailer which operates coffeehouse chains in China.
The company aims to challenge the dominance of Starbucks in China. It has opened 1,400 cafes in 21 cities across China, including Beijing, Shanghai, Guangzhou, Xi'an and Qingdao, within one year, said the company.
Luckin Coffee is also seeking new funding at a valuation of US$1.5 billion to US$2 billion, Reuters reported, citing people with knowledge of the matter.
In July 2018, Luckin Coffee had completed a US$200 million series A round from Singapore sovereign wealth fund GIC Pte Ltd., China's Legend Capital and Joy Capital, at a US$1 billion valuation.
As one of the world's most valuable artificial intelligence start-ups, SenseTime had started from facial recognition and has expended into AR and autonomous driving solutions. It is backed by Chinese e-commerce giant Alibaba and the US telecommunications equipment company Qualcomm.