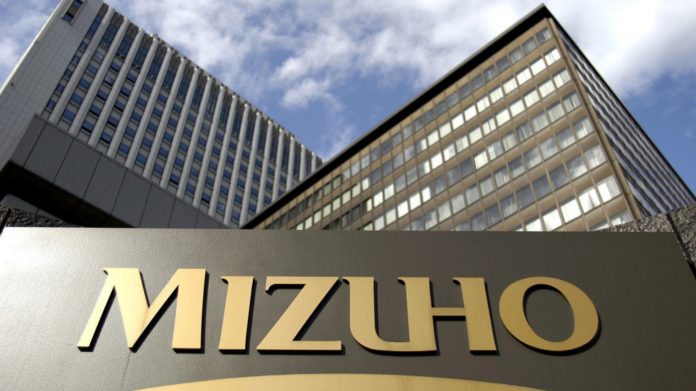 Japanese investment bank Mizuho Securities will team up with Chinese private equity fund Cybernaut Investment Group to kick-off a fund, focused on investing in Chinese enterprises in advanced technology sectors.
Mizuho Securities has contributed US$20 million to the fund and expected to inject up to US$300 million in the future. The investment fund will be managed by New Frontier Capital Management, a subsidiary of Cybernaut based in Hong Kong.
The fund will focus on high-tech field such as artificial intelligence, financial technology and smart city. The fund will also support cooperation between Japanese companies and Chinese start-ups including helping Japanese companies acquire Chinese start-ups and facilitate Japanese companies business expansion to overseas markets.
Founded in 2005, Cybernaut Investment Group is a Hong Kong-based private equity firm which has RMB200 billion (US$28.82 million) under management from capital market in China and the United States.
Cybernaut owns an innovation institute at Zhejiang University, a research university in eastern China's Zhejiang province which has fostered many information technology companies.
The company mainly invests in early-stage projects in some major tech areas, such as cloud computing, big data, artificial intelligence, urban international facilities, internet+ industries and start-up incubators, in China and America.
The company counts Tencent Holdings-backed online healthcare services firm We Doctor Group, a Shanghai-based semiconductor manufacturer Spreadtrum, China's thin film solar cells maker Astronergy and Hangzhou-based environmental safety testing equipment and services provider Focused Photonics Inc., in its portfolio.
"Many Japanese companies aim to enter China market, but worry the large risk behind taking action alone," said Wang Yang, the president of Cybernaut Investment Group. "Therefore, Japanese companies prefer to form a joint venture funds of the two countries," he added.
Established in 1917, Tokyo-based Mizuho Securities is a securities arm of investment bank Mizuho Financial Group.
In September, Mizuho Securities had joint hands with the Tata group to launch another investment fund in India, targeting the Indian companies in manufacturing, infrastructure and tech sectors.