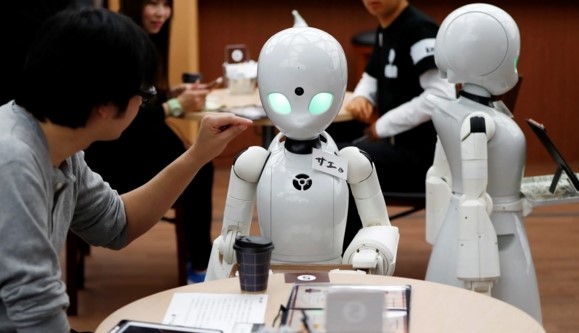 China's Tsinghua University is planning to invest RMB4 billion (US$584 million) in Japan's artificial intelligence (AI) and robotics ventures over the next few years, and is set to become one of the biggest backers, behind the country's high technology start-ups, Japanese financial publication Nikkei Asian Review reported today.
The Japanese report said that the target fields of the investment will include fintech, the intersection of information technology and finance.
The Beijing-based university will also consider managing buildings that house cutting-edge companies down the road, and launching a major investment fund.
Tsinghua Holdings, a wholly-owned in-house asset management subsidiary of Tsinghua University, did not immediately respond to China Money Network seeking for comment.
The planned investment comes on the heels of a new office in Tokyo jointly established by the research university's investment affiliate Tus-Holdings Co. and its Japanese counterpart under the University of Tokyo, UTokyo Innovation Platform, in late November.
The companies have entered into a partnership to access both Chinese and Japanese markets by promoting joint research and staff exchange between start-ups in the two countries.
Leveraging the new office as a "bridge," the two parties are seeking to help high technology enterprises in the two countries enter each other's market, as well as help scientific and technological achievements realize commercialization and industrialization, according to a statement released by Tus-Holdings Co. on December 3.