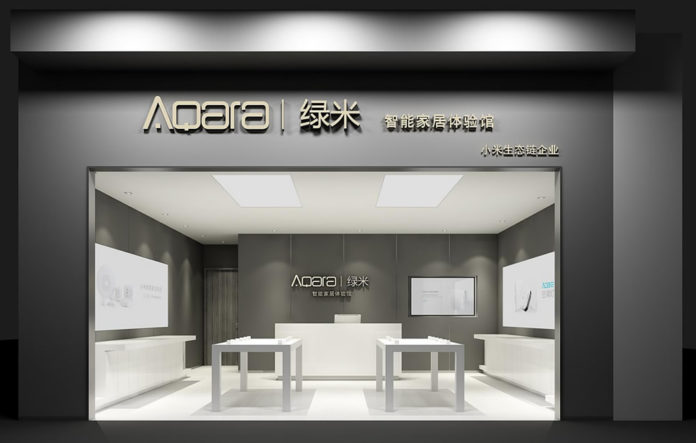 Xiaomi-backed Chinese smart home company Green Rice Technology has secured tens of millions of dollars in a series B+ round of financing, led by Private Equity firm Grand Flight Investment and Cathy Capital.
Established in 2009, Shenzhen-based Green Rice Technology is a Chinese provider of smart home devices and a developer of intelligent home solutions and Internet of Things (IoT) solutions.
The smart home brand currently has Gaorong Capital, Xiaomi Corporation, Xiaomi's venture capital firm Shunwei capital, and pharmaceutical focused investment firm Lanting Capital as its backers.
In 2015, the company launched smart home brand Aqara whose products can be deployed to pair with simple devices, for example a light switch and lamp plug, or a full suite of products enabling automation of the entire home.
Currently, Aqara owns 15 self-developed devices, such as plugs, wireless switches, sensors and intelligent controllers, with solutions for intelligent air-conditioning, security and lighting, and included software apps and central server data services.
As a company under Xiaomi's ecological chain, the company's smart home products, such as its smart door lock and gateway hub, have been designed to be intelligently linked with the Xiaomi's MIJIA multi-function IoT systems and to be controlled via an app.
The company's smart home hardware will also work with the Apple HomeKit, which enables users to control their smart products with the Siri voice assistant.
The company has received three rounds of funding during the financial year of 2018: it raised over RMB100 million in a series B round in January, led by Grand Flight Investment and participated in by Cathy Capital, and a strategic round in October led by SEB Alliance and participated in by Yunmu Capital.
Founded in 2016, Grand Flight Investment, with USD Fund I and RMB Fund under its management, is a private equity firm sponsored by Far East Horizon Ltd., focusing on growth stage and late stage investments. It has also invested in Tuhu Auto, Yeepay, Baixing.com, Beile Edu, Xue Ba Jun, Miss Fresh, Boche Auction, and vTradEx.
Green Rice also completed a series A round with undisclosed amount from Xiaomi Corporation and Shunwei Capital in 2014.