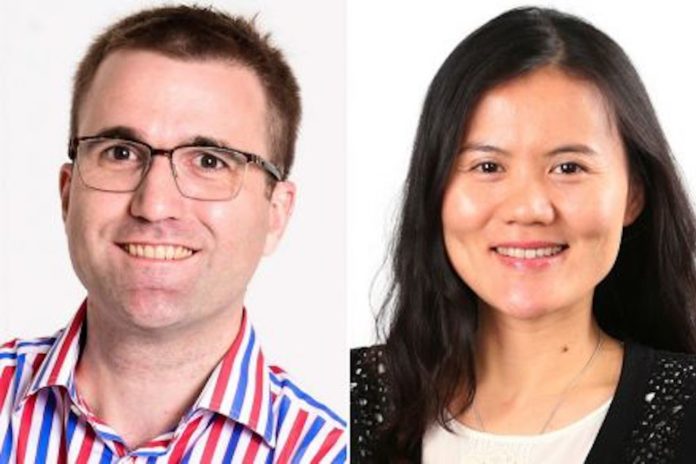 Lazada Group, an e-commerce firm backed by Alibaba Group Holding, has appointed Pierre Poignant as its new chief executive officer (CEO) on Thursday to lead Lazada's operations in Southeast Asia.
As one of the co-founders of the company, Pierre Poignant will receive the baton from Lucy Peng, a long-standing Alibaba executive who was appointed CEO of Lazada Group less than a year ago. Peng will remain as the executive chairman of the group as the group shifts in the execution of its succession plan.
Poignant joined Lazada in 2012 as chief operating officer to manage customer service, supply chain and content production. After a five-month term, he was assigned as the head of the group's logistics division to build their own logistics network, Lazada Express, now one of the major logistics players in Southeast Asia.
Peng is one of Alibaba's original 18 founders, and is executive chairman of Ant Financial, Alibaba's fintech affiliate.
One of Southeast Asia's nine internet unicorns, Singapore-based Lazada is also one of the three largest e-commerce companies in the region, along with Shopee and Tokopedia, according to a recent report by Google and Temasek Holdings Pte.
Founded by Rocket Internet in 2012, Lazada conducts e-commerce business in six countries across Southeast Asia, namely Indonesia, Malaysia, the Philippines, Singapore, Thailand and Vietnam.
Alibaba Group Holding currently holds a 90% stake in Lazada after investing US$4 billion over the past few years. Alibaba has been growing its stake in the business since April 2016 when it bought 51% for US$1 billion from Rocket Internet. It increased its control to 83% with an addition US$1 billion deal in June 2017.
In March this year, it injected another US$2 billion into Lazada and appointed Lucy Peng to take the helm in replacement of Max Bittner.
Increased ties are apparent between Lazada and Alibaba: Lazada offered products from Alibaba's Taobao on its platform across Southeast Asia during the "Double 11" mega shopping festival. In the meantime, Alibaba has inserted its own executives into Lazada's tech team, which has led to similarities in the functions of the two apps, such as the search-by-image function which enables users to find a product in the app by photos.