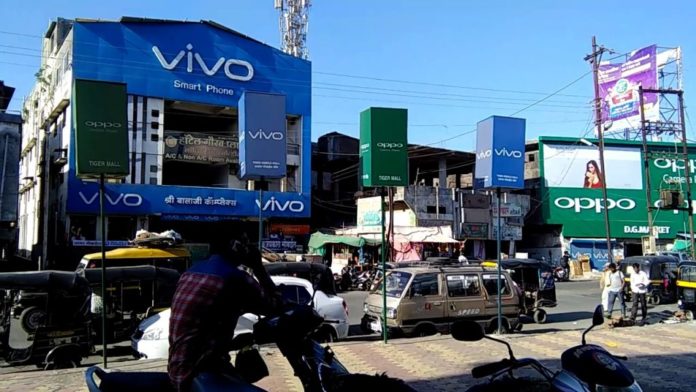 Vivo Communication Technology Co., Xiaomi's rival in the cell phone sector, plans to invest 40 billion rupees (US$559 million) to set up its second plant in India, said the company yesterday.
To fulfill this plan, the company has acquired 169 acres of land in northern India's Uttar Pradesh. The new factory will be close to Vivo's existing 50-acre manufacturing facility in Greater Noida.
Vivo's new manufacturing facility will help to cut down the manufacturing cost of mobile phones and to create lower pricing. With the new facility, the Chinese smartphone maker claims they'll double the annual production capacity to 50 million units.
The new facility is expected to generate 5,000 new jobs in the first phase of expansion.
Established in 2009, Vivo is a Dongguan-based mobile technology company whose sales are only carried out in mainland China, Hong Kong and India.
The company moved part of its smartphone manufacturing and assembling processes to India in 2014. Currently, Vivo has launched seven smartphone models in India, including X21 and NEX.
Since venturing into India four years ago, Vivo now accounts for 10% of the market share in the highly competitive mobile market. It's ranked the third largest mobile brand in terms of shipments in 2018 Q3, according to a report by Hong Kong-based research company Counterpoint.
Samsung and Xiaomi dominate the India market, accounting for half of the market share together. The next in line are Vivo, Oppo and Micromax. The top five brands have captured 77% share of the total smartphone market during the quarter, according to Counterpoint's report.
Vivo's move is a re-commitment to manufacturing in the area, and lends to India's Minister Narendra Modi's "Make in India" campaign, a strategy similar to its neighboring country China. India, as one of world's fastest growing economies, has strived to become a global manufacturing and start-up hub.
In April, Xiaomi opened three more plants in India, bringing their total number of plants in the country to six. South Korea's mobile brand Samsung also opened a mobile phone manufacturing mega-plant in the India's capital New Delhi in July.
"India is a key market for us, and today we have reiterated our commitment by entering the next phase of growth in India," said Nipun Marya, Director-Brand Strategy, Vivo India.