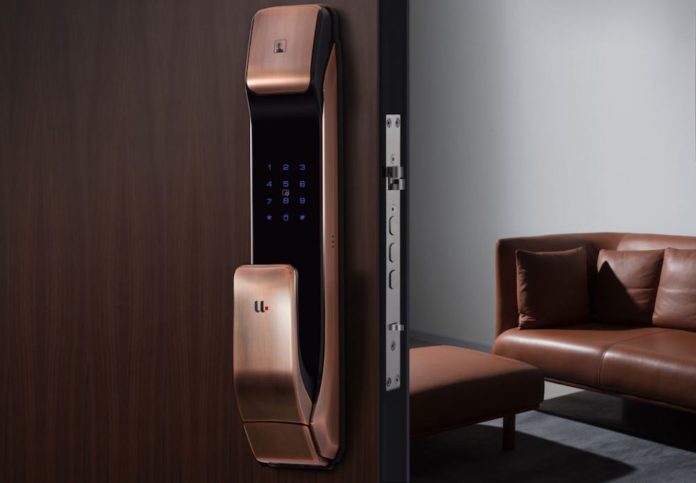 Chinese smart home enterprise Yunding Technology has completed an RMB600 million (US$87 million) series D round of financing, led by Baidu Inc., with participation from Shunwei Capital, SIG and K2VC.
Founded in 2014, Beijing-based Yunding Technology, also known as Yunding Network Technology, is a Chinese smart home hardware maker with products ranging from smart door locks and smart water meters, to apartment management systems for commercial apartments.
The company previously focused on supplying smart locks and management solutions to businesses such as long-term rental apartments, hotels and commercial residences. Recently, however, it has branched out to reach individual customers pursuing smart home solutions, a market with increasing demand.
In 2017, the company launched the new brand Loock for home appliances with four smart lock models which can be controlled via Xiaomi's intelligent control system, with features such as electronic peep hole screen, monitor and door bell.
An increasing number of Chinese homeowners are purchasing technologically advanced security tools, such as window sensors, motion detectors, and remote door locking. The Chinese smart lock market anticipated to grow at a CAGR of 44% by 2023, according to a report by Radiant Insights.
As of June 2018, the company has installed over 1.3 million units, covering more than 5,000 cooperative apartments in over 100 cities across China, the company claims on their website.
Since its inception, the company has brought in several investors, such as Fosun International Limited, Legend Star, Xiaomi Inc., K2VC, Baidu Inc., SIG, Wu Capital, DT Capital Partners, Lan Fund, Red Star Macalline and Harvest Investment.
In July this year, the company received a US$40 million series C+ round of financing from Shunwei Capital, DT Capital Partners, K2VC, Baidu Inc. and Legend Star.
Several enterprises in the smart home hardware industry have captured new investments this year, making the sector highly competitive. Two companies, Beijing-based Go+ and Germany's DESSMANN, have bagged a RMB150 million (US$21.75 million) round and an over RMB$100 million (US$14.50 million) round in November, respectively. In addition, Shenzhen-based Youdian Technology secured a RMB140 million (US$20.30 million) series A round in May.
Other foreign companies offering smart locks, such as Panasonic and Samsung, and domestic enterprises, like Guangdong-based Hulton Technology and Archie Hardware, are also vying for shares of the smart home market.