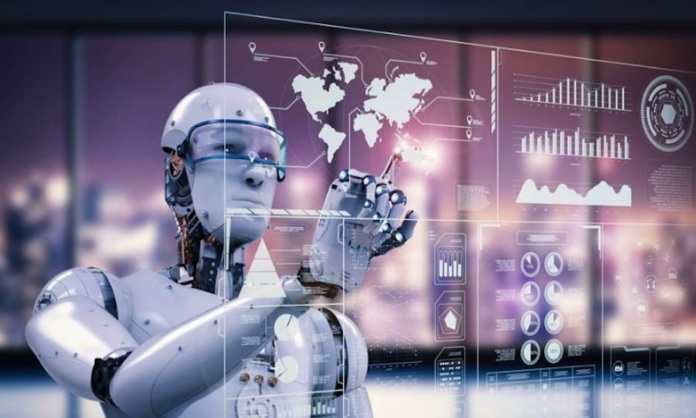 4Paradigm, a Beijing-based artificial intelligence (AI) start-up, has completed an over RMB1 billion (US$150 million) series C round of financing from several state-owned business groups and big state banks.
Leading investors in the round include Chinese state-owned China Reform Holdings Cooperation, state-owned China Poly Group Corporation, Three Gorges Capital Holdings Co., Tus-Holdings Co., and commercial banks including CTBC Bank, Agricultural Bank of China Limited and Bank of Communications Limited.
Existing investor Sequoia Capital China also participated in the round. After the round, the company is valued at about US$1.2 billion.
Established in 2015, 4Paradigm is an AI technology and service provider whose automatic machine learning platform AI Prophet AutoML and AutoCV enable users to develop intelligent applications, customized to their actual business needs in multiple sectors. The accumulated data from enterprises in turn could benefit the start-up in building customized algorithm models.
Their AI-based functional solutions have been used in 2000 cases in the sectors of financial services, healthcare, energy, retailing and media, a recent press release indicated.
The company's machine learning technologies cover text recognition, natural language analysis, smart pricing, macro indicator setting, intelligent marketing, labor-free customer services, and industrial equipment failure reporting to overlook wind turbines in new energy power generation centers.
In the financial sector, 4Paradigm has paired up with China's major banks to build an AI-powered system to assist banks do more comprehensive credit ratings and avoid fraud in financing.
In addition to CTBC Bank and Bank of Communications in this round, the company has netted China's four biggest state-owned commercial banks, namely Industrial and Commercial Bank of China, Bank of China, China Construction Bank and Agricultural Bank of China, as its investors and strategic stakeholders.
In the medical field, 4Paradigm has joined up with Shanghai Ruijin Hospital, an affiliated hospital of Shanghai Jiao Tong University School of Medicine, on the research of a virtual metabolism and chronic disease management. The solution has been implemented in more than 400 hospitals across 30 provinces in China, according to the company.
Co-founders of the company include Qiang Yang, chair professor at HKUST in Hong Kong, and the founding head of Huawei's Noah's Ark Lab, and Wenyuan Dai, formerly principal researcher at Noah's Ark Lab.