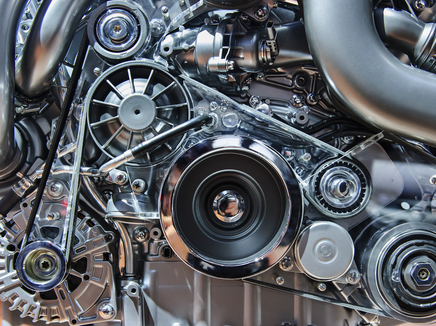 Chinese business to business (B2B) auto parts trading platform Haoqipei announced today that it has secured a US$60 million series C round of financing led by venture capitalist DCM Ventures and Hong Kong-based investor Jeneration Capital.
An array of investors, including Russian billionaire Yuri Milner, American privately-held multinational industrial group Access Industries, global trading and broker-dealer firm SIG, and tech, media and telecom-focused venture fund XVC Venture Capital also participated in the new round. Palm Capital served as the financial adviser of the deal.
Haoqipei, which means "good auto parts" in Chinese, was founded in 2016 as an online auto parts trading platform for vehicle repair plants and auto parts suppliers. The company provides both online services like market price comparison and online payments through its software as a service (SaaS) system, as well as offline warehousing and logistics services.
The company is operated by Chinese software and information technology company Shanghai Shangze Technology Co., according to corporate information available on Chinese business data and investigation platform Tianyancha. It already has a presence in over 60 cities in China, including Guangdong, Hunan and Shanghai.
"The auto parts market will grow more rapidly with the focus of auto consumption shifting from new vehicles to second-hand ones. But the current auto parts transactions mostly occur offline, which breeds problems like lack of transparency, redundant distribution and low efficiency," said Jeneration Capital's partner Zhang Ziquan, cited by Chinese tech news portal 36Kr.
He added that Haoqipei will "create significant value" to both sides transactions through its innovation in various areas like auto parts buyer matching services.
Proceeds from the new round will be used to help Haiqipei expand the national market, with focus on speeding up expansion into northern and central areas of China, said Haoqipei's founder and CEO Chen Xi to 36Kr. He said that Haoqipei will accelerate the trading and service efficiency in the auto parts industry by bridging excellent auto parts suppliers and enhancing the construction of infrastructure like warehouses.
Haoqipei raised a US$20 million series B round of financing led by DCM Ventures and Yuri Milner in October 2018.