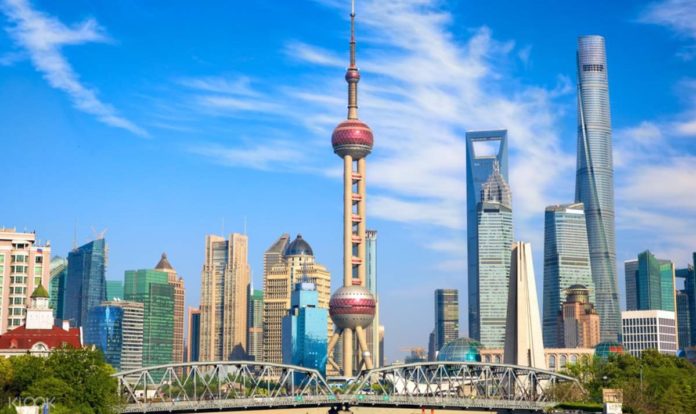 Hong Kong-based real estate private equity firm Gaw Capital Partners, along with a consortium of investors, has acquired four Grade A office buildings in Shanghai from China Resources Capital Management for an undisclosed amount, said Gaw Capital Partners in a statement released on Monday.
The asset comprises four Grade A office blocks, which are buildings with quality finishes incorporating a suspended ceiling, raised floor or underfloor trunking in prime location. Situated in the western Shanghai's greater Hongqiao area, the four office blocks have a total saleable gross floor area (GFA) of 60,807 square meters (654,521 square feet).
"The current existing tenancy structure and tenancy mix could be further optimized and upgraded to achieve better overall rental performance. Gaw Capital Partners will enhance the building's quality and image by applying its unique approach to asset management to provide a better working environment and attract more tenants," said Humbert Pang, managing principal and head of China for Gaw Capital Partners.
The deal comes on the heels of an agreement between Gaw Capital Partners and Chinese privately-held property developer China SCE Property Holdings Limited in December. The two companies launched an investment platform with a US$800 million initial round of funding to finance China's long-term rental apartment industry.
Gaw Capital Partners, with a focus on real estate markets in greater China and globally, has raised equity of US$ 9.8 billion since 2005 and commands assets of US$ 18.3 billion under management as of the second quarter of 2018, according to the statement.
Specializing in adding strategic value to under-utilized real estate through redesign and repositioning, Gaw Capital Partners runs an integrated business model with in-house asset management operating platforms in retail, hospitality, property development and logistics. The firm's investments span the entire spectrum of real estate sectors, including residential development, offices, retail malls, hospitality and logistics warehouses.
The company has raised five commingled funds targeting the Greater China and APAC regions since 2005. It also manages value-add funds in Vietnam and the U.S., a Pan-Asia hospitality fund, a European hospitality fund and also provides services for separate account direct investments globally.