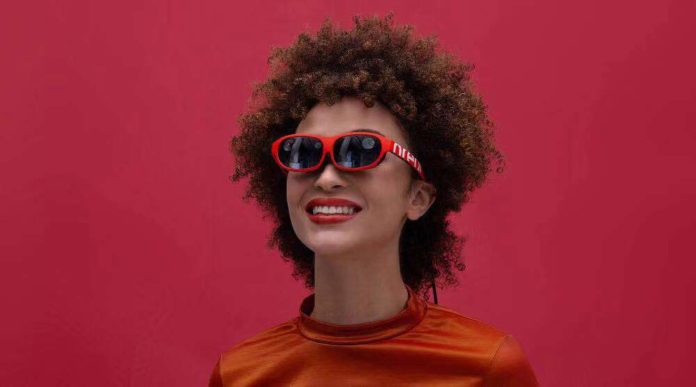 Nreal, a Chinese developer of ready-to-wear mixed reality devices, announced last Saturday that it has raised US$16 million in a series A+ round of financing led by a new economy-focused fund backed by Hong Kong-based financial services company China Everbright Limited.
The investment, which came only one month after its US$15 million series A round in January, has brought the total capital raised by Nreal to US$31 million. Chinese online video platform iQiyi, venture capital firm Shunwei Capital, and early-stage tech venture capital firm China Growth Capital, also participated in the new round.
Nreal was founded in January 2017 and headquartered in eastern China's Hangzhou city. The start-up unveiled its first lightweight ready-to-wear mixed reality glasses, Nreal Light, at the CES 2019 tech trade show in Las Vegas in January. The Nreal Light glasses, which weighs the same as a pair of sunglasses at 85 grams, are armed with Nreal's simultaneous localization and mapping (SLAM) based environment-understanding artificial intelligence (AI) algorithms to provide a 52-degree field of view.
"China Everbright Limited New Economy Fund has always been keen on the investment on those start-ups who are tech-driven and capable to commercialize its products," said Victor Ai, managing director of China Everbright, in a statement. "In less than three years, we have been growing into an important force in private equity market, specializing in 'AI+' investment. The investment on Nreal represents our mapping in AI and AR (augmented reality) sector.
China Everbright Limited New Economy Fund specializes in investments in Chinese technology companies that operate in a wide range of market segments ranging from e-commerce and internet services, to smart retail and artificial intelligence. The fund received an aggregate commitment of US$313 million in the first round of fundraising, before Investcorp, a global provider and manager of alternative investment products, agreed an investment of up to US$150 million in its second round in September 2018.
Proceeds of the round will be used in the research and development of new products, team construction, and investments in its company operation.
Nreal announced the completion of its series A round at the CES 2019 tech trade show January 2019. Shunwei Capital, China Growth Capital, China's Aplus Capital, iQiyi, and robotics firm SIASUN Robot & Automation Co. poured money into the previous round.