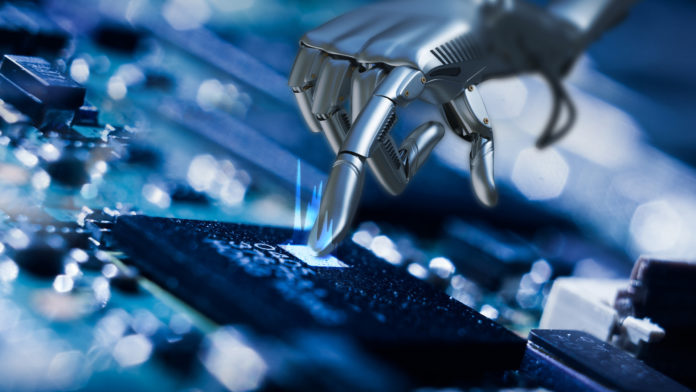 Horizon Robotics, one of China's leading designers of artificial intelligence chips, has raised US$600 million in a series B round of financing led by South Korean conglomerate SK, memory chip manufacturer SK Hynix, and several Chinese carmaker-backed venture capital funds, said the company in a statement released on Wednesday.
The new round, initially unveiled by its founder and CEO Yu Kai in October 2018, brings the valuation of the Beijing-based company to US$3 billion. Other investors include Chinese investment firm China Oceanwide Capital, Hong Kong-based CMBC Capital, and Citic Securities' One-Belt-One-Road (CSOBOR) Fund. Its existing shareholders, including Morningside Venture Capital, Hillhouse Capital, V Fund Management and Linear Venture, also poured money into the new round.
Horizon Robotics also counts the world's largest semiconductor company Intel as an investor after it secured a US$100 million series A round of investment in late 2017 led by Intel Capital, the venture capital arm of Intel.
Upon the completion of the new round, Horizon Robotics will continue developing its strengths in AI processors and computing platforms to enable autonomous driving, smart cities, smart robotics, and other AIoT devices, said the company in the statement. The so-called AIot, fully known as "artificial intelligence of things," refers to the combination of AI and the internet of things (IoT) to merge AI's capabilities in machine learning and decision making with IoT's connectivity and data exchange.
Horizon Robotics was co-founded in June 2015 by former Baidu executive Yu Kai to specialize in connecting processors, hardware, software, cloud computing, and big data to create full-range solutions for AI technology.
The investment came as China is ramping up efforts to shake off its reliance on semiconductor imports. Beijing introduced a scheme named "Made in China 2025″ in 2015 to call for self-sufficiency in key technologies like AI, and turn China into an innovative high-tech powerhouse by 2025.
The favorable policy helps Chinese chipmakers collect massive capital to finance their development. Hangzhou National Chip Science & Technology Co., for example, completed a RMB150 million (US$22.34 million) series B round of financing led by a Chinese government-backed fund of funds earlier this week. Another AI chip designer, Cambricon, also raised hundreds of millions of U.S. dollars in a series B round in June 2018 that valued it at US$2.5 billion.