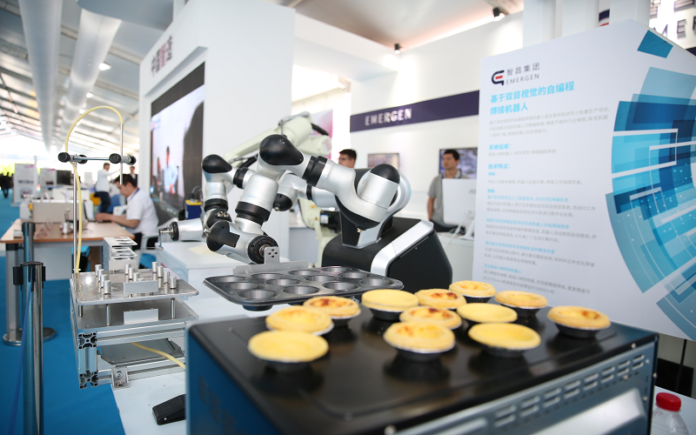 Chinese industrial robot developer Emergen Group announced last Sunday that it has raised RMB200 million (US$29.80 million) in a series B round of financing led by China-based venture capital firm Qiming Venture Partners.
The new round, closed by the end of 2018, also saw the participation of a machine intelligence (MI)-focused fund managed by Chinese private equity firm Lantern Capital.
Emergen Group, fully known as Zhejiang Zhichang Robot Technology Co., was founded in June 2016 in southeastern China's Ningbo city by Gan Zhongxue, an intelligent manufacturing expert selected in the first batch of China's national "Thousand Talents Program" scheme.
With two core technologies, namely distributed intelligent robot controller and human-centered cyber-physical system (HCPS) intelligent network, Emergen Group develops robot core components, single-arm robots, and smart factory eco-networks for intelligent manufacturing in various fields. The start-up has research and production capabilities covering a diverse range of products like robot controllers, servo motors, multi-axis robots, and dual-arm cooperative robots.
Emergen Group would consider about going public on the upcoming Nasdaq-like new high-tech board in Shanghai, said Gan Zhongxue cited by Chinese industrial research platform Gaogong Robot. Gan said the company would experience a year of transformation and optimization in 2019, during which it would seek to strengthen the research and development of core products to further enhance its competitive edge.
The start-up completed a series A round of financing in July 2017 to reach a valuation of RMB700 million (US$104.34 million). It also raised a series A+ round in March 2018, without disclosing the financial details.