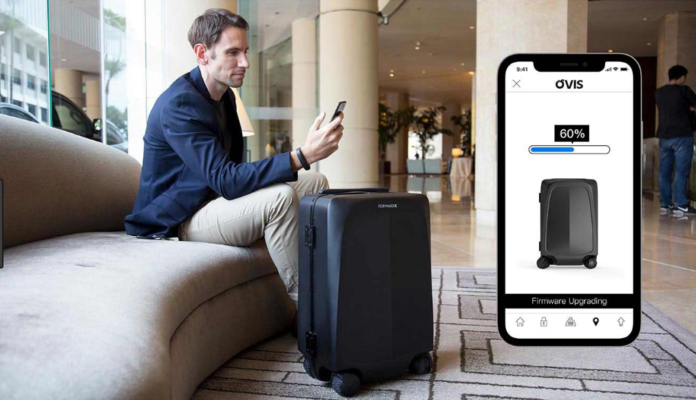 ForwardX Robotics, a Chinese visual-based autonomous mobile robots (AMR) producer, has raised RMB100 million (US$14.95 million) in a series B round of financing led by Chinese investment firm Hupan Licheng Fund, said ForwardX in a statement released on Thursday.
New investors BOCOM International, a subsidiary of Bank of Communications, and venture capital firm Chord Capital, as well as returning investors CDH Investments and Eastern Bell Venture Capital, also participated in this round.
Founded in 2016 and registered in both China and the U.S., ForwardX specializes in computer vision-powered robots that can be used in consumer and business products. It creates robotic solutions to serve the enterprise and mass consumer market with visual perception and intelligence. The company's core technology include machine vision, wheeled robotics, and electronic engineering and control.
The company's robots use deep learning-based computer vision to realize high-level understanding, VSLAM (visual simultaneous localization and mapping) positioning, reinforcement learning-based navigation and avoidance, and automatic control technology. These allow robots to have "an AI brain" with perception, cognition, judgment, and decision-making capabilities.
Products of the Beijing-based company include an enterprise product visual-based AMR that can assist the daily operation of e-commerce and business to business (B2B) warehouses. It also developed a consumer product side-following suitcase named "Ovis."
"We pay great attention to the commercialization capacity of AI products in niche markets. The warehouse collaboration robots [developed by ForwardX] can replace human labors in jobs of high repetitiveness and high labor demand, which represents a clear applicable mode with undoubted commercial value," said Xu Liang, partner of Hupan Licheng Fund.
Proceeds of this round will be used to mass produce robots used in the logistics and consumption field, said ForwardX founder and CEO Qiu Ou. He added that ForwardX is the world's first company to realize the mass production of autonomous mobile robots.
The company raised a US$10 million series A round led by CDH Investments and Eastern Bell Venture Capital in September 2017. It also completed an angel round and a seed round, without disclosing financial details of the two rounds.