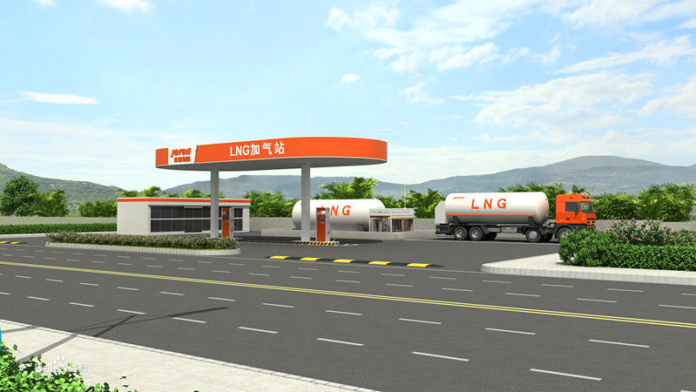 Chinese digital energy management platform Baoduitong.com has raised RMB100 million (US$14.70 million) in a series A round of financing from the country's venture capital firm Eastern Bell Capital, according to a statement released on Friday.
Baoduitong.com, fully known as Hebei Baoduitong E-commerce Co Ltd, was founded in 2015 in northern China's Heibei province. The company provides digital gas management service for car owners to refuel liquefied natural gas (LNG). The company said it currently provides refueling service through nearly 1,000 gas stations across China.
Baoduitong.com has also expanded into the LNG post-market, providing LNG heavy trucks with one-stop services that cover heavy truck sales, electronic toll collection (ETC), financial insurance, vehicle data management, and vehicle maintenance.
The company has maintained an annual growth rate of over 200% in turnover since its inception. The average monthly refueling consumption generated by customers from its gas stations has reached nearly RMB400 million (US$58.75 million) as of April 2019, said Baoduitong.com in the statement.
"As China pays more attention to environmental protection, and logistics companies face increasing pressure to reduce costs, the number of energy-saving and environmentally-friendly LNG trucks has maintained an annual growth rate of 20% in recent years," said He Chuan, vice president of Eastern Bell Capital, in the statement.
Proceeds of this round will be used for the improvement of the company's refueling network, and enhancement of the intelligent information platform, and its further expansion into the LNG post-market.