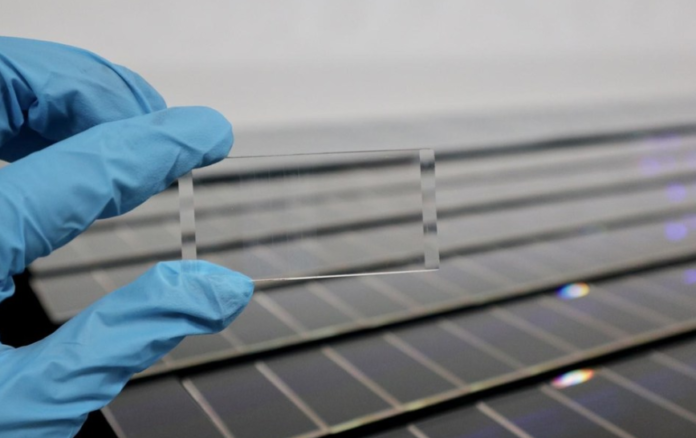 Lingxi AR, a Sequoia-backed Chinese manufacturer of augmented reality (AR) optical waveguide module, announced on Monday that it has raised tens of millions of yuan in a series A+ round of financing led by Sunny V Fund to realize the mass production of its products.
Zhongguancun Development Group, a state-owned enterprise also known as "ZGC Group," poured money into the new round, said Lingxi AR in a statement. The company completed a series A round led by Sequoia Capital China in 2017.
Lingxi AR, fully known as Lingxi AR Technology Co Ltd, was founded in 2014 to specialize in the optical waveguide display technology of AR glasses. The Beijing-based company provides light-weight and transparent AR lens with full-color imagery and wide field-of-view to global customers, including consumer electronics, smart-eyewear manufacturers, and military enterprises. The company said it has developed an AR optical waveguide module that is thinner than ordinary myopic lenses and weighs only 12 grams.
"Optical display modules are the most critical and scarcest core component in AR glasses," said Lingxi AR CEO Yu Zheng in the statement.
Lingxi AR plans to accelerate the mass production of the product upon the completion of the transaction. By then, it will leverage the optoelectronics strength of Sunny Optical, the founding company of Sunny V Fund, and also a key supplier of handset camera lenses to major Chinese smartphone brands.
The investment secured "a strong alliance" between Lingxi AR and Sunny Optical, which will also help Sunny Optical "to lay out the key nodes of AR industry," said Effie Li, partner of Sunny V fund, in the statement.
Lingxi AR said there are no more than five suppliers of optical waveguide modules in the world due to the complex technology and a difficult manufacturing process. However, the company believes that a large number of AR glasses will be put on the market in the next two to three years thanks to the maturity of the upstream optical waveguide module.
The company currently owns a 10,000-level optical waveguide module production line, and will complete the capacity expansion in the fourth quarter of 2019.