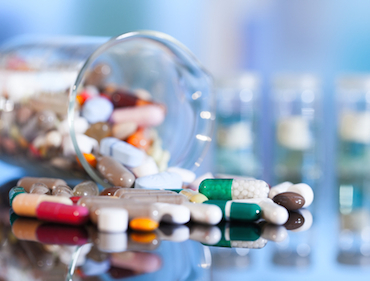 Alphamab Oncology, a Chinese biopharma company that specializes in the development of innovative biologics for cancer therapy, announced on Tuesday that it has secured US$60 million in a series B round of financing led by New York-based asset management firm Hudson Bay Capital Management.
Existing investors including Chinese biotech and healthcare-focused venture capital fund China Venture Capital Fund (CVC), Asia-focused alternative investment firm PAG, and private equity firm Advantech Capital participated in the investment. New investors like individual investor Adrian Cheng also poured money into the new round, said Alphamab Oncology in a company statement.
Alphamab Oncology operates as a clinical-stage biopharmaceutical company that involves in the research and development, production, and commercialization of next-generation multi-functional biologics therapy for cancer treatment. The Suzhou-based company focuses on oncology pipeline, technology platforms for bispecific and mixed antibodies, and single domain antibodies.
The company is developing products like the subcutaneous injection of PD-L1 antibody "KN035," also known as Envafolimab, which has entered phase II and phase III clinical trials for multiple indications. It is also developing other products include "KN046," which is claimed to be the world's first PD-L1/CTLA-4 bispecific antibody. KN046 has undergone phase I clinical trials in Australia and China, and is undergoing phase II clinical trials for multiple indications in China.
Proceeds will be used for developing the pipeline, commissioning a new research, development and manufacturing site, speeding up the clinical development of clinical stage assets, and preparing for the commercial launch of KN035.
Alphamab Oncology raised US$130 million in a series A round in November 2018. The previous round attracted investors including Advantech Capital, PAG, China Venture Capital Fund, healthcare-focused investment firm OrbiMed, American integrated healthcare services delivery network Heritage Provider Network, and long-term industrialist investor Janchor Partners.