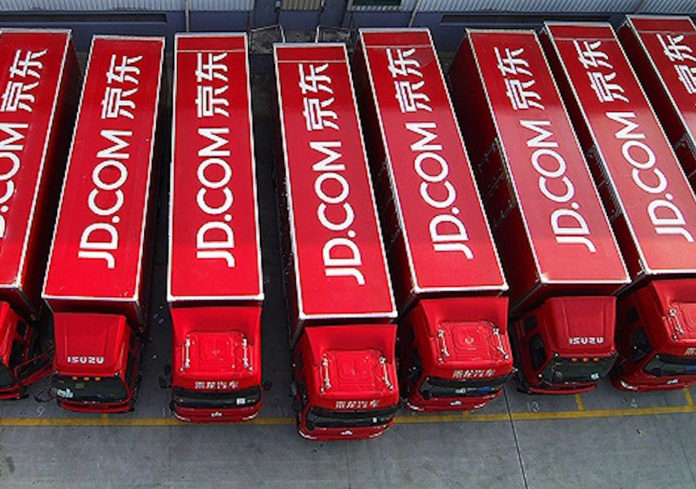 Chinese e-commerce giant JD.com announced on Monday that it has inked an agreement to lead an over US$500 million new funding round in Aihuishou, an online bidding-based consumer-to-business (C2B) platform for recycling second-hand electronic items in China.
Along with the investment, JD.com will merge its second-hand e-commerce service brand "Paipai" with Aihuishou, said the company in a statement. Tiger Global Management, Chinese early-stage venture capital firm Morningside Venture Capital, consumption-focused GenBridge Capital, and Chinese private equity companies Tian Tu Capital, and Fresh Capital, all poured money into the new round.
JD.com said it will become the largest strategic shareholder of the merged venture, which is estimated to be valued at more than US$2.5 billion upon the completion of the deal. The general manager of Paipai, Wang Yongliang, will serve as the partner and co-president of the entity, said JD.com in the statement.
"The two companies [Paipai and Aihuishou] will ride on the merger to complement each other's advantages, constructing a comprehensive service chain for online and offline second-hand transactions," said JD.com. The e-commerce giant plans to combine Aihuishou's strengths in selling second-hand electronic items, and Paipai's capabilities in recycling all categories of used products to promote the development of the Chinese recycling industry.
Aihuishou, which means "love recycling" in Chinese, was launched by Shanghai YueYi Network Technology in 2011. The company specialized in the recycling of mobile phones, laptops, digital cameras and other 3C (computers, communications and consumer) products. The company currently has about 30 million users who contribute to an average of one million transaction volume per month, according to the company website.
Aihuishou raised US$150 million in a strategic investment led by Tiger Global Management with participation from JD.com in July 2018. In December 2016, the company also received RMB400 million (US$57.92 million) in a series D round from a group of investors including JD Digits, Paris-based investment platform Cathy Capital, Tian Tu Capital, and Morningside Venture Capital.