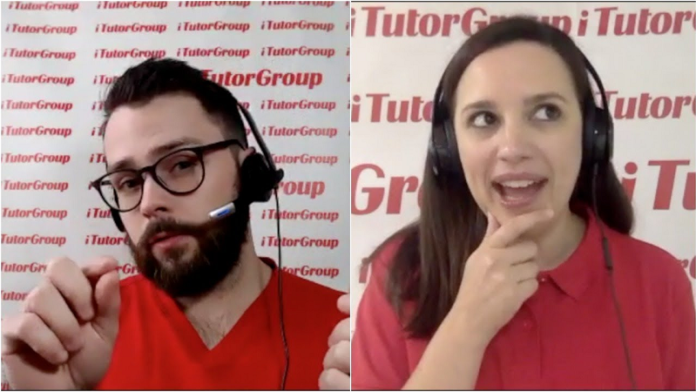 Chinese insurance behemoth Ping An Insurance announced on Friday that it would pick up shares in iTutorGroup by investing capital and resources in the Taipei-based online education services provider through its overseas subsidiaries.
iTutorGroup will become "a core component of the smart education business" in Ping An's strategic ecology, said Ping An in a statement released on the company website. iTutorGoup will operate independently while cooperating with Ping An to promote the application of artificial intelligence (AI) technology in education and the development of the online education industry.
Financial details of the deal were not disclosed. Chinese online publication 36Kr cited sources in mid-June that Ping An had initially planned to acquire iTutorGroup for US$500 million. Ping An had declined to comment and iTutorGroup had denied any possibility of a prospective acquisition.
"Being guided by a strategy called 'finance plus ecology,' Ping An has been paying attention to the development and opportunities in the field of education," said the insurer in the statement. "The completion of the deal will inject new strengths into the smart education platform, and accelerate the strategic layout of Ping An."
The investment came as the revenue of the online education market in China reached RMB251.76 billion (US$36.62 billion) in 2018 with a year-on-year (YoY) growth rate of 25.7%. The market is estimated to keep a growth rate of 16% to 24% in the following three to five years, according to iResearch Consulting Group.
iTutorGroup was founded in 1998 to provide online interactive training courses for mathematics, language learning, and programming. The firm operates three major brands including "TutorABC," which provides English tutoring services to adults, "vipJR," an English and school subject tutoring service for young students, and a Chinese-language learning tutoring service "TutorMing." The company claims to have "tens of thousands" of teachers on the platform and provide over 10 million online courses every year.
Between 2012 and 2018, iTutorGroup has raised four funding rounds from investors including Chinese internet giant Alibaba, venture capital firm Qiming Venture Partners, American multinational investment bank Goldman Sachs, Singapore's Temasek Holdings, and the Government of Singapore Investment Corporation (GIC). The firm was valued at about US$1.6 billion prior to the Ping An's investment.