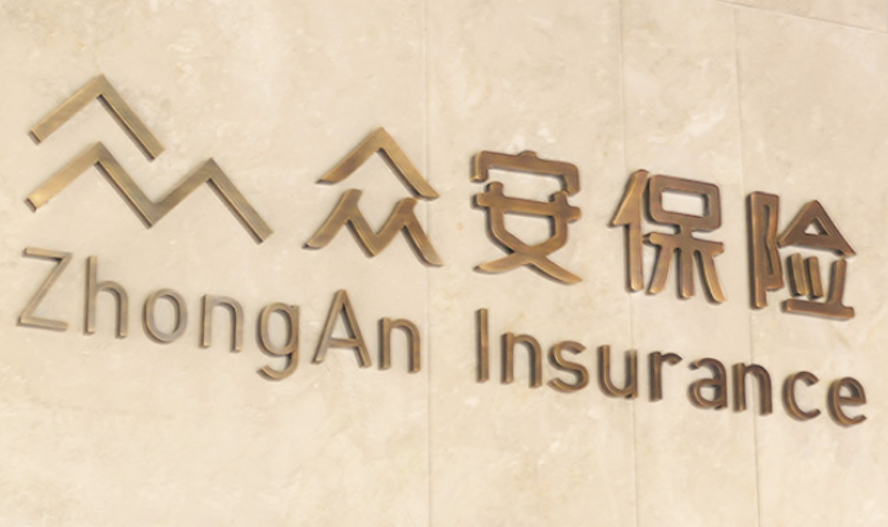 ZhongAn Technology, a fintech firm backed by Chinese online-only insurance firm ZhongAn Online, unveiled on Thursday that it has closed RMB1.961 billion (US$285.28 million) fresh funds to finance the development, international cooperation, and investment of fintech and insurtech-related business in the overseas market.
ZhongAn Online poured RMB1 billion (US$145.47 million) into the transaction, while Hong Kong-listed residential property management firm Sinolink Worldwide paid another RMB961 million (US$139.80 million), said ZhongAn Online in a filing with the Hong Kong stock exchange on July 18.
ZhongAn Technology was jointly launched by ZhongAn Online and Sinolink Worldwide in November 2017 as an international development vehicle of ZhongAn Online to focus on the research and development of cutting-edge technologies like blockchain, artificial intelligence (AI), big data, and cloud computing.
The shareholding ratios of the two companies remain unchanged upon the completion of the investment. ZhongAn Online keeps holding a 51% stake in ZhongAn Technology while Sinolink Worldwide owns the rest 49% shares, according to the filing.
It is noteworthy that the two parties are both backed by Chinese entrepreneur Ou Yaping, who controls 45.1% shares in Sinolink Worldwide and serves as the firm's non-executive director. Ou also acts as the chairman and actual controller of ZhongAn Online.
The transaction came as ZhongAn Online announced on Thursday the resign of its general manager and joint CEO Chen Jin due to "personal work arrangement," said the Hong Kong-listed firm. Chen will remain as ZhongAn's executive director, chairman of the firm's Investment Strategy Committee, and president of the Fintech Research Institute, said ZhongAn Online.
The company's board named Jiang Xing, the deputy general manager and joint CEO, to assume Chen's duties. Jiang, 42, previously held senior positions in Chinese e-commerce giant Alibaba Group and its affiliate Ant Financial.
ZhongAn Online, the largest online insurance firm in China, was established in 2013 by insurance behemoth Ping An Insurance, Alibaba Group and its rival Tencent Holdings. The company raised US$1.5 billion in a largest-ever initial public offering (IPO) of a fintech firm in Hong Kong in 2017.
The company has posted widening losses, reaching RMB1.8 billion (US$261.82 million) in 2018 from a deficit of RMB996 million (US$144.87 million) in 2017, which might be incurred from its increasing investment in technology research and development.