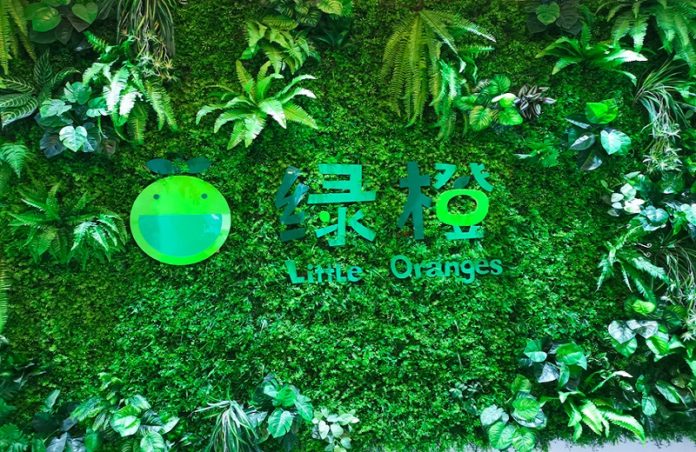 Chinese kindergarten operator Little Oranges Academy announced on Thursday that it has raised tens of millions of U.S. dollars in a series B round of financing led by Cathay Innovation, a global venture capital fund created in affiliation with Cathay Capital Private Equity.
Founded in 2016, Little Oranges Academy operates international kindergartens adopting an educational philosophy initiated by Italian physician and educator Maria Montessori. Such an educational philosophy is based on self-directed activity, hands-on learning, and collaborative play that allow children to make creative choices in their learning, while the classroom and the teacher offer age-appropriate activities to guide the process.
Little Oranges Academy leverages an internet assessment system that captures the issues around children's growth and supports teachers in the turtoring process. The kindergarten offers a personalized monitoring program that allows each kid to develop and learn naturally at their own paces.
The firm currently operates two kindergartens in Beijing and is poised to open 17 to 20 new campuses in the next five years.
Proceeds will be used for the introduction of more professional teaching and researching employees, and the technological development, said the company founder and CEO Yang Yun.
The company previously raised tens of millions of U.S. dollars in a series A round from Chinese alternative asset management firm CDH Investments in March 2018.
The lead investor, Cathay Innovation, reached the first closing for its second investment vehicle at €320 million (US$359.40 million) in June 2019 to support start-ups in China, Europe, and North America.