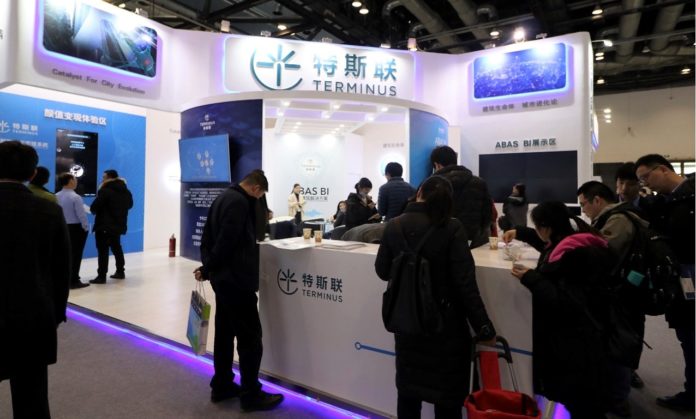 Chinese internet of things (IoT) solution provider Terminus Technologies announced on Monday that it has raised RMB2 billion (US$283.12 million) in a series C1 round of financing led by Hong Kong-based financial services firm China Everbright Limited.
Chinese e-commerce giant JD.com, voice recognition technology provider iFlytek, an investment affiliate of Chinese commercial conglomerate Wanda Group and other investors also poured money into the new round.
Terminus was founded in 2015 and incubated by China Everbright Limited, the investment platform of Chinese state-owned conglomerate China Everbright Group. A managing director at China Everbright Limited, Ai Yu, serves as its CEO. The company specializes in the development of artificial intelligence (AI)-enabled internet of things (IoT), or known as "AIoT." It offers Chinese governments and enterprises with one-stop solutions that cover multiple application conditions including urban management and public security management.
With research and development offices in cities like Beijing, Shanghai, Chongqing, and Shenzhen, the company has offered solutions to over 8,400 projects in the country. Terminus claimed that it has retained an over 200% growth rate in average annual revenue since its inception, according to a company statement regarding the new funding round.
"Whether the global environment and Chinese national strategies or industry opportunities have brought an unprecedented development chance to technology companies in China," said Terminus CEO Ai Yu. "Terminus will mainly use the proceeds to introduce high-end talents and promote the development of our core business."
Terminus closed RMB1.2 billion (US$172.7 million) in a series B1 round led by China Everbright Limited and Boston-born investment firm IDG Capital in October 2018. The company completed a RMB500 million (US$73 million) series A round from a group of investors including China Everbright Limited, IDG Capital and CITIC Private Equity in July 2017. Chinese AI unicorn SenseTime is also among the backers in its previous rounds.