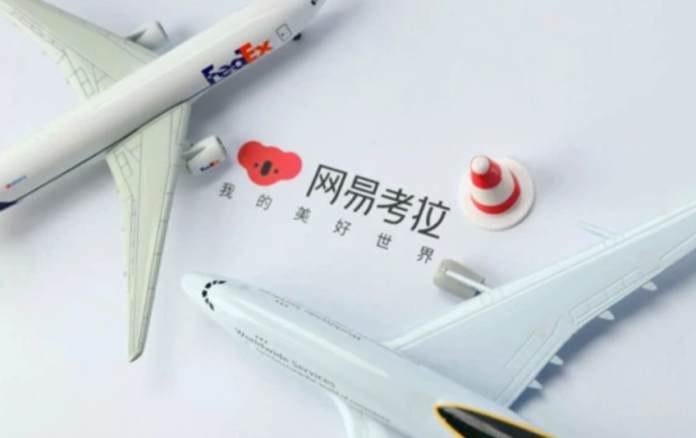 Alibaba Group Friday announced the acquisition of Kaola, an import e-commerce platform operated by NetEase, for about US$2 billion, paving the way for the two internet companies to further identify and explore business collaborations.
Alvin Liu, the import and export general manager of Alibaba's business-to-consumer (B2C) online marketplace Tmall.com, has been named as Kaola's new CEO. Kaola will continue to operate independently under its current brand, according to a joint statement released by Alibaba and NetEase.
"Alibaba is confident about the future of China's import e-commerce market, which we believe remains in its infancy with great growth potential… With Kaola, we will further elevate import service and experience for Chinese consumers through synergies across the Alibaba ecosystem," said Daniel Zhang, CEO of Alibaba Group.
The acquisition came as the cross-border e-commerce market in China has reached RMB9.1 trillion (US$1.27 trillion) in 2018, and is expected to hit RMB10.8 trillion (US$1.51 trillion) in 2019, according to an iiMedia report released in March 2019. The report shows that Kaola was the country's largest cross-border e-commerce platform in 2018, holding a 27.1% market share, while Tmall Global came second with a 24% market share.
The deal between NetEase and Alibaba will see the creation of a business that will far surpass their competitors including JD Worldwide, VIP International, Xiaohongshu (RED) and Amazon China.
"We are pleased to have found a strategic fit for Kaola within Alibaba's extensive ecosystem, where Kaola will continue to provide Chinese consumers with high-quality import products and services," said William Ding, CEO of NetEase. "At the same time, the completion of this strategic transaction will allow NetEase to focus on its growth strategy, investing in markets that allow us to best leverage our competitive advantages."
Meanwhile, Alibaba and Yunfeng, an investment company launched by Alibaba's founder Jack Ma, have entered into an agreement with NetEase to invest about US$700 million in NetEase Cloud Music in its latest funding round. NetEase will remain the controlling shareholder of NetEase Cloud Music following the closing of this transaction, according to the statement.
"Alibaba also looks forward to becoming a partner in the future development of NetEase Cloud Music and exploring innovative collaboration in the digital entertainment space," said Zhang.
Netease Cloud Music is a freemium music streaming service launched by NetEase in April 2013. The platform claimed to have recorded over 800 million registered users as of August 8, 2019, up 50% year-on-year. Subscriber numbers are growing at 135% year-over-year increase, NetEase revealed in its Q2 2019 earning call.