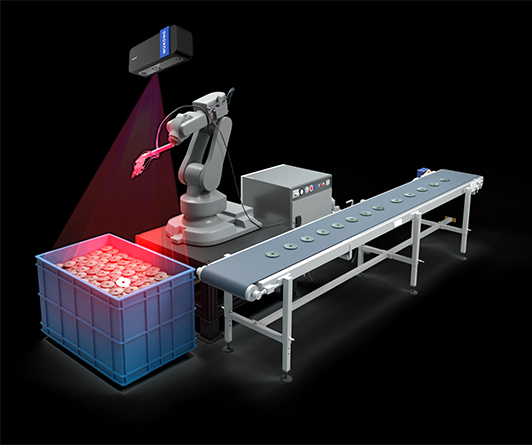 Financial advisor Chinese investment firm Yiren Capital announces on Tuesday that 3D visual robot developer SpeedBot has secured tens of millions of RMB in a strategic financing round led by private equity fund Shenzhen Co-Power Capital Management Co., Ltd., with participation from its existing investor private equity fund Shenzhen Co-Power Capital Management Co., Ltd.
Founded in 2018, the robot-focused firm locates in southern China Changsha National High-tech Industrial Development Zone supported by the government.
By combining 3D visual sense and robot flexible control interaction technology, SpeedBot focuses on complex robotic interactive scenarios and provides integrated solutions for customers from logistics, intelligent manufacturing, new retail.
SpeedBot has developed a palletizing robot called ZeroPick which is mainly used in transporting materials in and out of the manufacturing process. It has been put into practice in the warehouse of an e-commerce company during the double 11 festival, a 24-hour shopping spree initiated by Alibaba. It claims that accuracy reaches 99.9%.
The company has expanded its product dimensions to enable integrators to conduct intelligent upgrades in industrial fields. It has been applied to intelligent identification and sorting of components, automatic counting and warehousing and high-precision inspection of components.
3D computer vision will be mainly applied in palletizing and rapid sorting in logistics and inspection of components, sorting and line loading in the industrial field.
SpeedBot has completed tens of thousands of RMB in an angel round led by Shenzhen Turing Asset Management Co., Ltd, with participation from Co-Power Capital in July 2019.