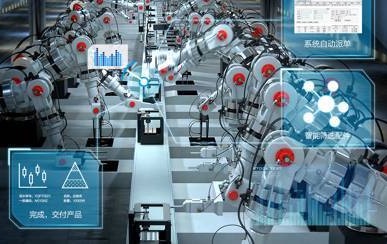 Chinese general industrial equipment AIoT Saas service provider Mogulinker has recently obtained series B financing from GGV Capital. Existing investors including a unit of Oriza Holdings and Yinxinggu Capital also co-invested.
This round of financing will be used for talent expansion, product research and development, business development and to expand the brand.
Established in 2016, Mogulinker is a startup in the hot industrial Internet sector, which has received increased attention and policy preference by the government. The company is dedicated to the deep integration of manufacturing application and information technology with the aim to enhance the digital and intelligent level of equipment research and development, equipment management, team management and after-sales service.
The team, led by founder Shen Guohui, created a one-stop platform of software architecture linking everyone on the manufacturing industrial value chain. For the three main equipment industry chain (equipment manufacturing enterprises, equipment service enterprises, equipment usage enterprises) to provide remote operation and maintenance, intelligent control, online coordination, energy conservation and other integrated solutions.
GGV Capital's managing partner Jenny Li said: "Through the self-developed AIoT Platform, Mogulinker achieved industrial general equipment's remote operation, maintenance, and intelligent control. It has improved the efficiency of equipment management in the manufacturing industry, reduced energy consumption, and led the new trend of intelligent manufacturing and green manufacturing."
IDC expects global IoT spending to reach US$745 billion in 2019. That represents a 15.4 percent increase over the US$646 billion spent in 2018. In the area of industrial Iot, IoT Analytics predicted in November 2018 that the market for industrial IoT would grow to US$310 billion in 2018 from US$64 billion in 2018 to US$310 billion in 2023, with a compound growth rate of 37%.
China is the biggest manufacturing base of the world. Beijing has in recent years released national policy to support the digital transformation of the manufacturing industry and to achieve intelligent manufacturing.
Last March, Premier Li Keqiang pointed out in his 2019 government work report that "We need to promote high-quality development of the manufacturing sector". President Xi Jinping also said in a speech that "We need to seize the opportunity of integrated development of digitalization, networking and intelligence."