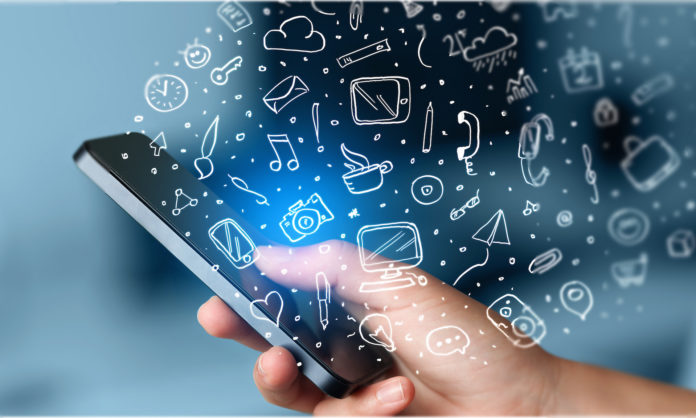 The global mobile app spending and usage hit a record high of 2019 with China dominating the market. According to data gathered by GoldenCasinoNews.com, the Chinese market accounted for almost half of the global mobile app spend at 40%.
In general, the Chinese consumer spend was US$92 billion followed by the United States at US$50 billion while Japan comes third at US$32 billion. South Korea is fourth with US$10 billion while the UK closes the top five categories with US$5 billion.
In total, the global consumer spending hit a record high of US$120 billion, a figure that has grown by at least two times from 2016. From 2016, the global growth was 110%, while the growth in the Chinese market was 190% while the US has by 105%. On the other hand, the Japanese market has risen by 45%, South Korea grew by 100% while the United Kingdom was 85%.
he spend gross is inclusive of all the applications iOS app store, Google Play, third-party Android in China. This is an indicator that Chinese mobile application stores are growing fast, hosting more apps, and capturing a larger share of new app creation.
The data further indicates that in 2019, about 204 billion mobile applications were downloaded. This was a 6% rise from 2018 and up 45% since 2016. The growing downloads are fuelled by emerging markets led by Brazil, India, and Indonesia.
By approximation, the Chinese market saw 95 billion app downloads, followed by India at 40 billion. Interestingly, the United States had 12.3 billion app downloads followed by Brazil at 8 billion with Indonesia closing the top five category 5.5 billion.
Between 2016 and 2019 the worldwide mobile application download grew by 45% with India leading by a staggering growth of 190%. During this period, the Chinese download grew by 80% followed by Indonesia's 70%. Brazil's mobile application download grew by 40% f while the US downloads grew by 5%.
Mobile apps that dominated were from the industries of ridesharing, fast food/food delivery, dating, sports streaming, health, and fitness.
More games surpass $5 million annual consumer spend
By the measure of consumer spending, mobile gaming is the leading gaming platform globally, with several applications surpassing annual consumer spending benchmarks of $5 million to $100 million.
From 2017 to 2019, 17% more games surpassed $5 million in annual consumer spend with these figures expected to grow in 2020 as more opportunities open up. The total figure for these games was 372 an increase of 3.4% from 2018's 359 games. In 2017, this category had 339 games.
There was also a steady increase in the number of games that brought in $10 million. In 2019, this figure stood at 283, a growth of 16% from two years ago. Last year, 183 games brought in $20 million, after a slight drop was recorded in 2019. In 2018, 171 games brought 20 million, a drop of about 1.1% from 2017's 173 games.
In total, 1121 mobile games brought in over $5 million, with 140 games accounting for about $100 million in 2019. A year earlier, 116 games brought in $100 million a growth of about 24% from 2017.