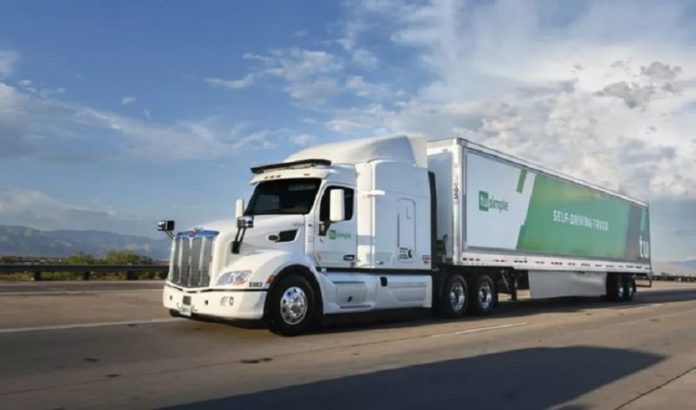 Commercial vehicle manufacturer Traton SE and autonomous driving technology company TuSimple recently announced that they will establish a global partnership to develop L4 autonomous trucks.
The two parties will use Scania trucks to operate the first autonomous driving route between Södertälje and Jönköping in Sweden, and plan to test autonomous driving fleets on highways in Sweden, Germany and other countries.
As part of this cooperation, TuSimple will also receive a strategic investment from Transtop in the future, the amount of which was not disclosed.
Traton is a subsidiary of Volkswagen AG, which has brands such as MAN, Scania, Volkswagen Caminhões e Ônibus and RIO. In 2019, Transtop's brands sold a total of 242,000 vehicles, including light commercial vehicles and buses.
TuSimple was established in 2015 and has received investments from Sina, NVIDIA, Zhiping Capital, Compound Capital, CDH Investments, UPS, Mando, etc.
Currently, TuSimple provides self-driving transportation services on seven different routes between Phoenix, Tucson, El Paso and Dallas in the United States.
Its fleet of 50 self-driving trucks (equipped with safety officers) is serving 18 customers including McLane and UPS, and plans to carry out the first logistics transportation operation without safety officers in 2021.
This cooperation with Traton will help TuSimple expand its business from China and the United States to the European market in the future.
In the past year, TuSimple has cooperated with OEMs many times in the future. In July of this year, Tucson Future announced that it has reached a strategic cooperation with American truck manufacturer Navistar to jointly develop L4 self-driving trucks and strive to mass produce by 2024.
TuSimple also received investment from Navistar, the amount of which was not disclosed. Prior to this, TuSimple has maintained a technical cooperation relationship with Navistar for more than two years.
It is worth noting that, according to Bloomberg reports, Traton is currently the second largest shareholder of Navistar, holding nearly 17% of the latter's shares, and has proposed to purchase the remaining shares of Navistar for US$3.6 billion. In this regard, the two sides are still in the negotiation process.