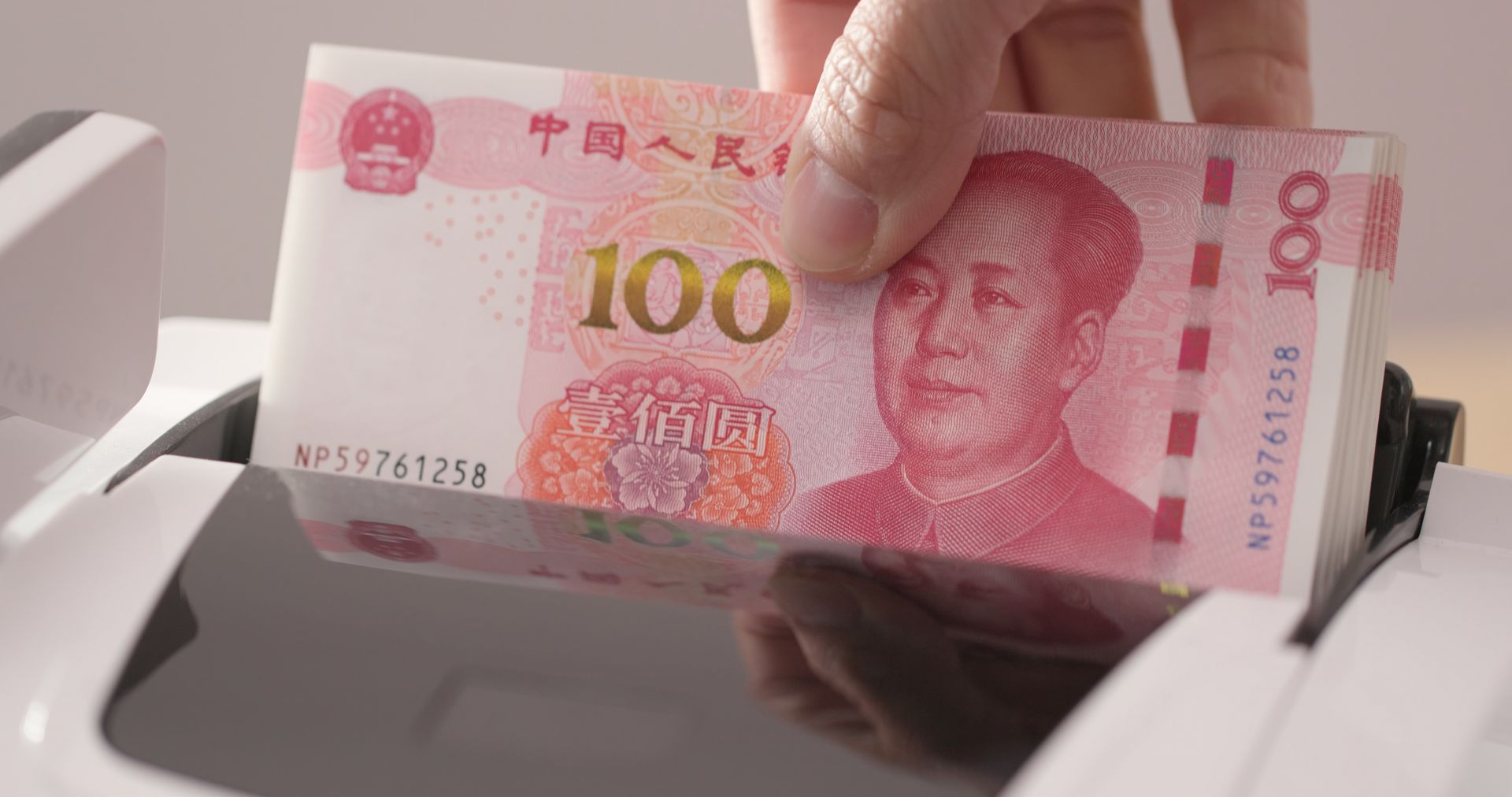 Suzhou digital RMB pilot program has JD.com, Meituan, and Didi as parters
Today, Suzhou digital renminbi red envelope lottery winners have received text messages. At the same time, the six state-owned banks that are designated operating institutions for digital renminbi have also been unveiled, including JD.com, Meituan, and Bilibili, Didi Chuxing, Shanrong Business and other Internet companies.
Tencent applies for a patent for autonomous driving
The Tianyan Check App showed that Tencent Technology (Shenzhen) Co., Ltd. recently added a patent for "an artificial intelligence-based vehicle control method, related devices and storage media".
The publication date of the patent application is December 8, 2020. The abstract shows that this application discloses a vehicle control method based on artificial intelligence, which is applied in the field of autonomous driving.
In this application, corresponding adjustment parameters can be obtained for the current usage type. Different adjustment parameters are used as constraints and indicators for defining the speed curve path, which can solve the problem of single speed curve path planning, thereby achieving better car following techniques.

MediaTek is communicating with the US Department of Commerce regarding the resumption of supply to Honor
According to a report from China Business News, MediaTek's legal department is currently communicating and evaluating the restoration of Honor supply with the US Department of Commerce.
Prior to this, Qualcomm also announced having a dialogue with Honor, a Huawei mobilephone maker that was spun off from Huawei earlier. The progress is very optimistic.
The two sides are close to reaching a supply cooperation. It is reported that after Honor and Huawei "separated", Huawei's overall ODM orders have increased, and Honor is reorganizing the supply chain relationship.
Alibaba undergoes organizational adjustments
At noon today, Alibaba Group made personnel adjustments to its core e-commerce business and local life business.
Jiang Fan and Wang Lei will remain in place and won't be transferred. It is reported that Hu Weixiong, the former vice president of Alibaba and head of Tmall's FMCG and apparel fashion division, has been confirmed to have been taken away by the police. As early as November 25, Hu Weixiong was investigated internally.
Shanghai Ruijin Hospital research using brain-computer interface to treat depression
The inauguration ceremony of the Brain-Computer Interface and Neuromodulation Center of Shanghai Ruijin Hospital was held in Ruijin Hospital. At the same time, the center's first clinical brain-computer interface research project-"Clinical Research on Brain-computer Interface Neuromodulation Treatment for Depression" was officially launched.
More patients with depression will benefit from the program. Sun Bomin, director of the Department of Functional Neurosurgery of Ruijin Hospital, said that the current clinical research on brain-computer interface neuromodulation for treatment of depression has passed ethical review, and patients with refractory depression over 18 years old will be recruited.
China Automobile Association: China's car sales are expected to reach 30 million in 2025
Recently, Fu Bingfeng, executive vice chairman and secretary-general of the China Association of Automobile Manufacturers, stated at the 2021 China Auto Market Development Forecast Summit that the Chinese auto market is expected to reach 30 million vehicles in 2025.
Guangzhou Development: The joint construction of charging stations with NIO is expected to be completed by the end of February 2021
Guangzhou Development said on the E interactive platform of the Shanghai Stock Exchange that the company has cooperated with Xpeng Motors to build super charging stations in multiple cities. And the super charging station that the company cooperates with Guangzhou NIO is also under construction and is expected to be completed by the end of February 2021.
FCC begins process of halting China Telecom's US operations
The U.S. Federal Communications Commission (FCC) said on Thursday it begun the process of revoking China Telecom's authorization to operate in the United States as it took further steps to crack down on China's role in U.S. telecommunications.
FCC Chairman Ajit Pai noted several U.S. government agencies had recommended the revocation citing national security concerns.
Chinese blind bag toy seller Pop Mart saw shares jump 100% on debut trading
Pop Mart (9992.HK) shares opened 100% higher in its Hong Kong stock market debut on Friday after the Chinese toy maker raised US$676 million in an initial public offering (IPO).
The company priced its IPO shares at HK$38.50 in the deal that was hotly contested by institutional and retail investors.
Pop Mart's main product is blind bag toys that each hold a single figurine from different collections while its best selling character is the round-faced Molly doll.
Caishixian, a joint venture company of Yonghui Supermarket, receives RMB1 billion yuan investment, led by a fund of CICC Capital and Tencent
Yonghui Supermarket announced that the company, Tencent Venture Capital and other investors subscribed to Yonghui Caishixian Development for an additional registered capital of RMB154 million yuan.
The investment consideration for each newly added registered capital is RMB6.5 yuan. After the capital increase, the company and Tencent Ventures hold 32.33% and 4.00% equity in Caishixian, respectively.
This round of investment was led by funds under CICC Capital and Tencent, followed by Jinglin Investment, China Merchants Bank, Minsheng Equity Investment Fund, and old shareholders Yonghui Supermarket, Hillhouse Capital, and Sequoia Capital China Fund added.
After this round of capital increase, Yonghui Supermarket is still the largest shareholder of Caishixian.