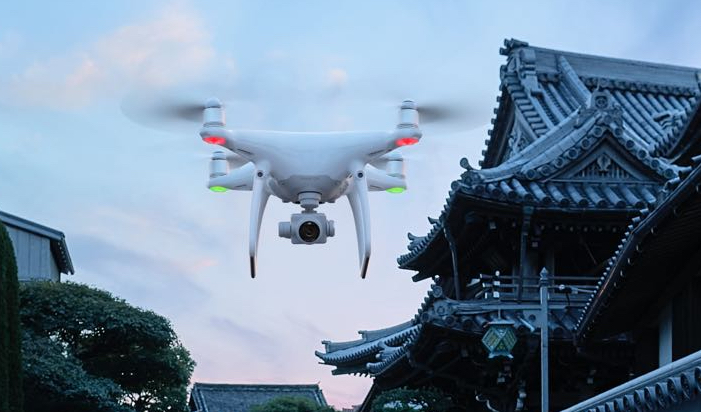 DJI launches its intelligent driving business brand "DJI Auto"
Chinese consumer drone maker DJI today officially launched its intelligent driving business brand "DJI Auto", dedicated to empowering mobility with space intelligent technology, focusing on the R&D, production, and sales of intelligent driving systems and their core components. Under this brand, DJI will provide customers with pre-installed mass production services of different levels of autonomous driving functions, including hardware solutions, software solutions, and hardware + software package solutions.
Hong Jing Drive and Yuchi Intelligent reached a strategic cooperation with Horizon Robotics
Chinese full-stack autonomous driving solution provider Hong Jing Drive and Yuchi Intelligent signed a strategic cooperation agreement with Chinese robotics chip developer Horizon Robotics, announcing that they will make use of their respective advantages in domain controllers, intelligent driving systems, algorithm chips, market development and mass production, to jointly promote the advancement of intelligent driving technology.
IceKredit completed RMB228 million series C2 round financing
IceKredit, a Chinese AI-powered credit assessment service provider, announced the completion of a RMB228 million series C2 round of financing, led by Guochuang Zhongding, with participation from Oriental Fortune Capital and Ally Capital. Proceeds of the latest round will be mainly used in R&D team, M&A, ecological construction and business layout.
Geely has indeed developed a pure electric heavy truck, or benchmarking Tesla Semi
Regarding the suspected Geely heavy-duty electric semi-trailer pictures appeared on overseas social media a few days ago, a person familiar with the matter revealed that it is indeed a pure electric heavy-duty truck developed by Geely's European team. The new truck may benchmark Tesla Semi, but the latter's time to market has been delayed repeatedly. According to foreign media reports, Geely's pure electric heavy trucks are expected to be officially unveiled in the middle of this year.
StoneWise raised US$100 million in series B and B+ rounds
Today, StoneWise, a platform-based biotech company that drives the research and development of innovative drugs with AI technology, announced that it has raised US$100 million in Series B and B+ financing rounds. The series B+ round was co-led by Greater Bay Area Homeland Development Fund and Lightspeed China Partners, and the series B round of financing was led by Legend Capital. New investors CDH Investments and Eastern Bell Venture Capital, as well as existing investors Hillhouse Capital, SIG, Long Hill Capital, Linear Venture also participated. The financing will be mainly used to further attract global talents and consolidate the achievements of industrialization of StoneWise's AI platform.
Yu Kai, founder of Horizon Robotics, serves as the chief consultant to the general manager of SAIC Motor
SAIC Passenger Vehicle unit has appointed Yu Kai, founder of Horizon Robotics, as the chief consultant of the company's general manager. In order to enter the field of smart chips, SAIC Passenger Vehicle and Horizon Robotics have previously reached a comprehensive strategic cooperation. The two parties will rely on their respective core advantages in the automotive and artificial intelligence fields to jointly explore the frontier technologies of automotive intelligence.
Tencent Cloud opens its first cloud computing data center in Indonesia
Tencent Cloud announced that its first cloud computing data center in Indonesia has officially opened. The data center is located in Jakarta, the capital of Indonesia. It will rely on perfect backbone network access conditions and Tencent Cloud's high-quality BGP technology to provide high quality and elastic computing, storage, security and other cloud servicesto customers in Indonesia and surrounding areas, and help enterprises and organizations in the region to quickly realize digital transformation.
Alibaba: Large global technology companies will face scrutiny
Alibaba Group said that the world's large technology companies will face scrutiny; regulators are concerned about data privacy and protection; data regulation is a global trend; they will cooperate with regulators in the use and collection of data.