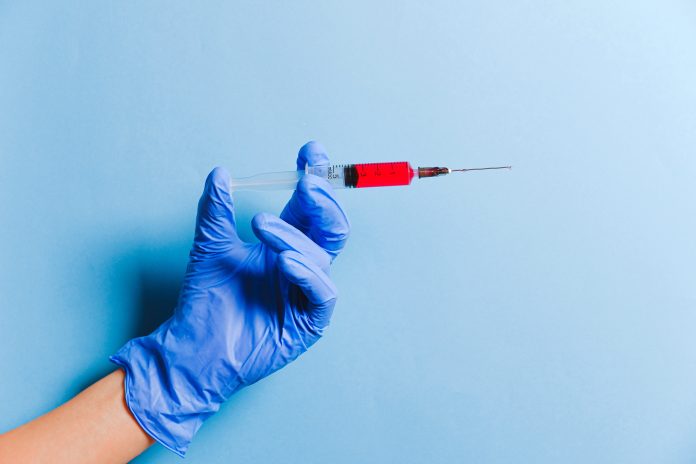 Baidu releases patents for epidemic prediction methods
Baidu Inc. recently released an invention patent for "prediction methods, devices, equipment, storage media, and program products". The patent abstract shows that the method includes using the Markov Chain Monte Carlo (MCMC) method to estimate the changing parameters of the epidemic in the preset area; obtaining the fixed parameters of the epidemic in the preset area; constructing a propagation model based on the changing and fixed parameters; using the propagation model perform fitting and predict the epidemic information in the preset area. This method uses the propagation model and the MCMC method to predict the epidemic situation in an area, which improves the accuracy of the epidemic situation prediction.
MegaRobo completes a US$65 million series B+ round financing
Chinese collaborative robot maker and automation solution provider MegaRobo has completed a new round of financing of US$65 million led by WuXi AppTec, with participation from existing investors Joy Capital, Sinovation Ventures, Matrix Partners China, Robert Bosch Venture Capital, FutureCap and Liando Valley. Proceeds of the round is mainly used for product R&D and technology upgrades in the field of life science and intelligent automation.
Sequoia invests in Xisoft Technology
Xisoft Technology, a Chinese digital technology company focusing on hospital operation management, completed a RMB100 million series A+ round of financing. The latest round was led by Sequoia Capital China. Existing investors Gaorong Capital and Sherpa Venture Capital also participated. This round of funds will continue to be used to accelerate the technical research and product development of a new generation of smart hospital operation platforms, regional health economic operation and supervision platforms, and create China's leading brand of health management digitalization and data services.
Yunphant Blockchain raised over RMB100 million in series B round
Yunphant Blockchain has raised more than RMB100 million in a series B round led by Fosun Group, with participation from Shenzhen Capital Group and Hangzhou Hotland Innovation Asset Management. This round of financing is mainly used for business expansion, team construction, and speeding up the financial digital strategy. Yunphant Blockchain is headquartered in Hangzhou, with branches in Beijing, Shanghai, Guangzhou, Chongqing, and Xi'an. The company provides an overall solution for financial digitization based on "blockchain + artificial intelligence". It is the first team in China to engage in the commercial application of blockchain, and research of legal digital currency and intelligent anti-money laundering technologies.
(China Money Network's articles are curated and translated from credible Chinese media organizations with established brands, experienced editorial teams, and trustworthy journalism practices. However, we are not responsible for the accuracy of the information. For any questions, please reach out to our editorial department.)