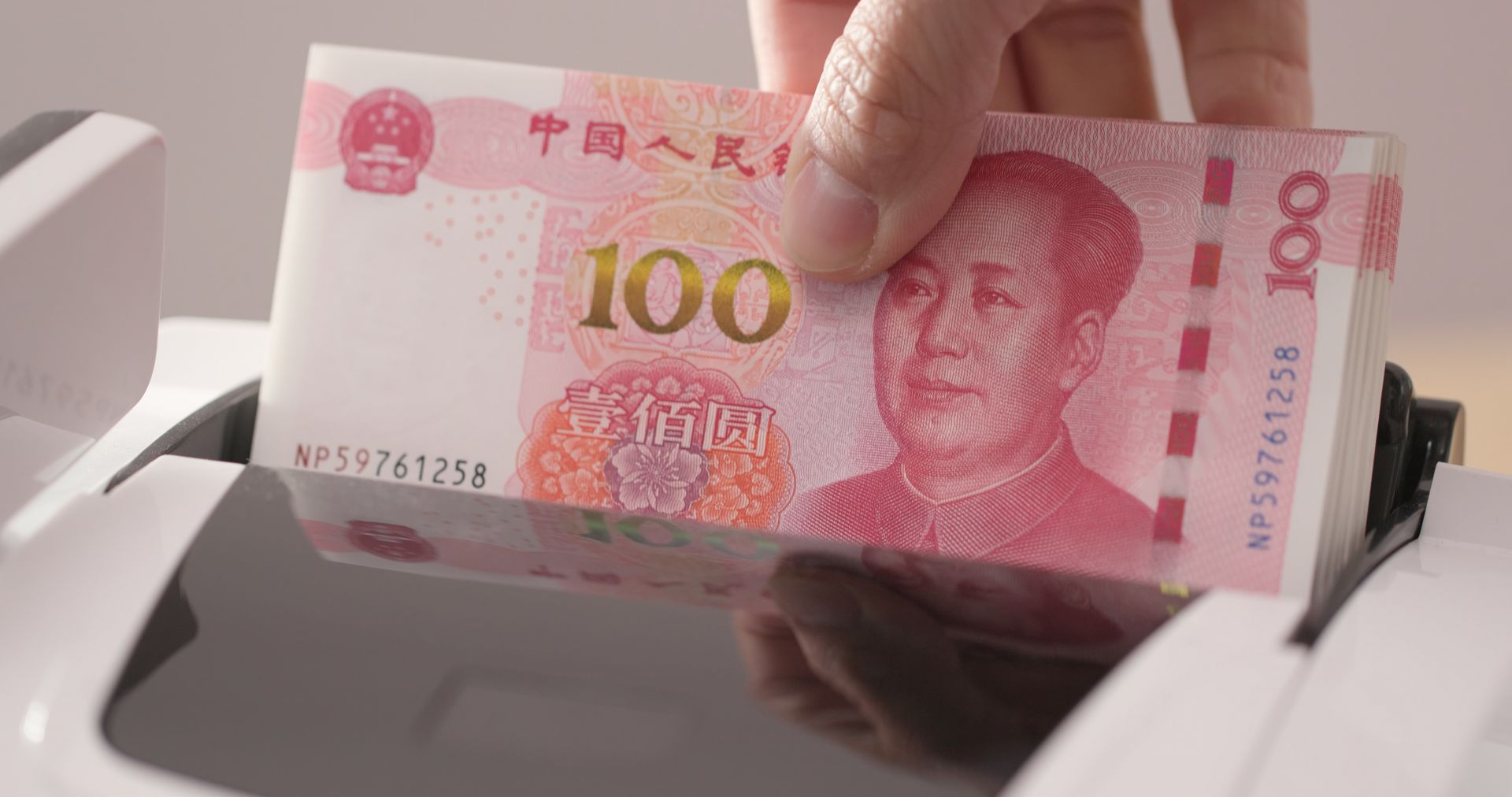 China's first "blockchain + digital RMB" application scenario landed
Recently, Bank of China Hebei Xiongan Branch cooperated with China Xiongan Group Digital City Technology Co., Ltd. to realize the first "on-chain" digital RMB salary payment in Xiongan New District. This business uses the "blockchain-based capital payment platform" in Xiongan New Area to pay wages in the form of "digital RMB" to the builders of spring afforestation projects, marking the landing of China's first "blockchain + digital RMB" application scenario.
Chinese medical data company LinkDoc plans for IPO in U.S.
LinkDoc intends to issue American Depositary Shares (ADS) on the Nasdaq market, and the underwriters are Morgan Stanley and Bank of America Securities. The schedule time of IPO will be as early as this year, and LinkDoc plans to raise approximately US$500 million.
UISEE and HSU FU CHI reached cooperation to provide unmanned-driving logistics solutions
Recently, Chinese AI driving solution provider UISEE has reached a cooperation with HSU FU CHI, a Chinese snack and candy maker, to provide unmanned logistics solution for the production base of HSU FU CHI in Dongguan, Guangdong, and is responsible for the transportation of food raw materials in the factory. According to the cooperation plan, the two parties will further accelerate the construction of HSU FU CHI Smart Factory.
Alibaba's T-Head: Chinese embedded CPU achieves key technological breakthrough
XuanTie series of embedded CPUs developed by Alibaba's T-Head Semiconductor won the first prize of Zhejiang Province Technology Invention. Xuantie CPU has achieved innovative breakthroughs in the instruction set, processor architecture and supporting tool chain. It has been mass-produced and used in mobile phones, smart home appliances, automotive electronics, industrial control, smart grid, financial chips and other scenarios and equipment.
DataStory raises RMB150 million in a series C round of Financing
DataStory, a provider of big data and AI intelligent applications, announced the completion of RMB150 million Series C round financing. The Guangzhou-based company builds an enterprise "super flywheel" with "PaaS+ APP Store+ Ecosphere", brings application products and industrial vertical services to customers, and empowers enterprises to realize intelligent business decisions. This round of financing was jointly participated from JCP Capital, Cathay Capital, Zhuhai Da Heng Qin and Guangdong Technology Financial Group.
HiFiBiO Therapeutics closes US$75 million series D financing
Hangzhou-based HiFiBiO Therapeutics today announced the completion of an oversubscribed US$75 million series D financing round. The funding was led by the new investor Mirae Asset Financial Group. Further, B Capital Group, Sherpa, Maison Capital, Trinity Innovation Fund, Grand Mount, and HKSTP Venture Fund also participated in this round. The existing shareholders IDG, Sequoia Capital China, Legend Star, and Hengxu continued to invest. HiFiBiO Therapeutics is an emerging multinational biotherapeutics company mobilizing the human immune system to combat disease. It will use the proceeds from the financing to advance two lead antibody oncology assets into Phase I clinical trials – HFB200301, a novel anti-TNFR2 antibody and HFB301001, a differentiated second generation anti-OX-40 antibody.
MIIT: More than 1,500 "5G + Industrial Internet" projects are under construction nationwide
At the 2021 International Conference on Industrial Internet held today, the deputy director of Information and Communication Administration Bureau of the Ministry of Industry and Information Technology (MIIT), stated that there are more than 1,500 "5G + Industrial Internet" projects under construction in China, making it one of the most active areas of industrial Internet innovation. A multi-level industrial Internet platform system has initially taken shape. More than 100 industrial Internet platforms have emerged in China, including 15 cross-industry and cross-field platforms, more than 70 million connected devices, and more than 590,000 industrial apps.
MIIT: China's new energy vehicle production and sales volumes rank first worldwide for six consecutive years
The latest data released by MIIT shows that China's electric smart cars have formed a certain first-mover advantage on a global scale. The production and sales volumes of new energy vehicles ranked first in the world for six consecutive years. In May of this year, the market penetration rate exceeded 10%.
(China Money Network's articles are curated and translated from credible Chinese media organizations with established brands, experienced editorial teams, and trustworthy journalism practices. However, we are not responsible for the accuracy of the information. For any questions, please reach out to our editorial department.)