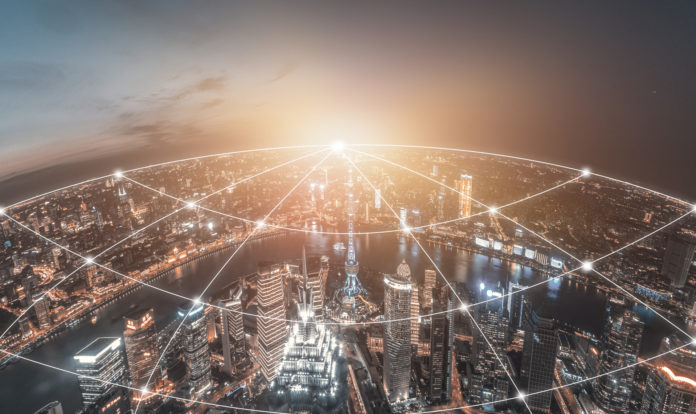 Chinese citytech group Venturous raises US$131 million in series A round
Venturous Group, a Chinese smart city infrastructure data-technology service company, recently closed its US$131 million series A financing round. Investors include first-round Alibaba investor and Venturous Group Founder, Mr. Benson Tam, Fidelity China Special Situations PLC and several high-profile tech family offices, such as that of Mr. Savio Kwan, Alibaba's first COO, and other prominent families from Hong Kong, Singapore, Europe and the U.S.
SenseTime is considering a US$2 billion HK IPO this year
SenseTime is reported to be considering a US$2 billion Hong Kong IPO before the end of this year.
Huawei: AR market size will reach US$300 billion by 2025
Huawei recently released the "AR Insights and Application Practice White Paper", providing in-depth insights into the AR industry from multiple perspectives such as terminals, applications, and networks. According to Huawei and third-party insights, the market size of AR will reach US$300 billion by 2025. Cai Mengbo, chief marketing officer of Huawei Carrier Network BG, said that AR will be applied first in the five major industries including education, social interaction, shopping, travel and gaming.
Huawei will invest RMB50 million in development of HarmonyOS cockpit and digital platform every year
Wang Jun, president of Huawei Smart Car Solutions BU, stated at the 2021 China Automotive Forum that Huawei will open the Suzhou Innovation Center in the second half of the year. It plans to provide more than RMB50 million in equipment support each year, invest more than 300 expert resources within 3 years, and develop more than 300 partners, focusing on the HarmonyOS smart cockpit and digital platform to build a cooperative ecosystem.
CAA: China's EV sales are expected to grow at an average annual rate of over 40% in next five years
The China Automobile Association stated that it expects China's new energy vehicle sales to grow at an average annual rate of more than 40% in the next five years.
Hundreds of 5G base stations have been completed for Winter Olympics, covering all 17 venues
China Tower Corporation Limited recently disclosed that it has fully completed the construction of mobile communications infrastructure for the Winter Olympics. According to the official introduction, the 17 Winter Olympic venues in Beijing and Yanqing competition areas, as well as hundreds of 5G base stations along the Beijing-Zhangjiakou high-speed railway and Beijing-Chongli high-speed railway have been completed. The construction of 3 sets of 5G indoor distribution systems located in the National Alpine Ski Center, National Snowmobile and Sled Center, and Yanqing Olympic competition zone has also been completed.
(China Money Network's articles are curated and translated from credible Chinese media organizations with established brands, experienced editorial teams, and trustworthy journalism practices. However, we are not responsible for the accuracy of the information. For any questions, please reach out to our editorial department.)