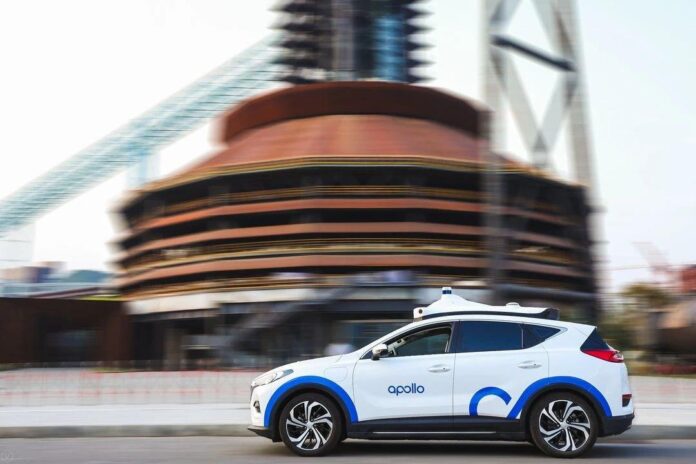 Baidu launches Apollo Robotaxi service in Guangzhou
Baidu has recently launched its Apollo Robotaxi service in Guangzhou. The company claimed that in the next three years, Baidu will expand Apollo Robotaxi to 30 cities, deploy more than 3,000 vehicles, and serve more than 3 million users.
Guangdong's first 5G smart factory officially unveiled
Today, the 5G fully connected smart manufacturing demonstration factory built by Midea, China Unicom, and Huawei in the Shunde plant of Midea's kitchen and water heater division officially unveiled, and at the same time officially launched the first application of 5G integrated positioning technology in the global smart factory business.
China supports Pudong to build an AI highland with global influence
An official at the Strategic Planning Department of the Ministry of Science and Technology stated that China will support Pudong in playing a leading role in the construction of national AI innovation and development pilot zone, improve the source of AI innovation, and carry out AI innovation applications and industry incubation, to create an AI highland with global influence. China will continue to support Pudong to host the World Artificial Intelligence Conference.
XiaoIce AI scoring system becomes the first AI assistant referee in international competitions
After helping the Winter Games Center at the General Administration of Sport of China to complete the Winter Olympics test and serving as an assistant referee, Microsoft XiaoIce's AI scoring system has been further upgraded. Combined with the standards of International Ski Federation, it is expected to be an AI assistant referee in more international competitions, used to assist in judging the performance of athletes.
WeRide acquires autonomous trucking startup MoonX.AI
Chinese L4 autonomous driving company WeRide announced the acquisition of MoonX.AI, an autonomous trucking startup in China. The cost of the acquisition was not disclosed. Dr. Qingxiong Yang, Founder and CEO of MoonX.AI, will serve as vice president of WeRide and dean of WeRide Research Institute and bring over 50 experienced engineers from MoonX.AI to join WeRide. Dr. Yang will be responsible for WeRide's autonomous driving products innovation, while overseeing the company's research institute.
Sequoia leads new round in distributed database company PingCAP
Chinese enterprise-level open source distributed database company PingCAP completed a new round of financing with a valuation of US$3 billion. This round of financing was led by Sequoia Capital China, with participation from GIC and some existing investors 5Y Capital, GGV Capital and BAI. PingCAP has previously completed 5 rounds of financing. The latest round is a US$270 million series D round in November last year.
(China Money Network's articles are curated and translated from credible Chinese media organizations with established brands, experienced editorial teams, and trustworthy journalism practices. However, we are not responsible for the accuracy of the information. For any questions, please reach out to our editorial department.)