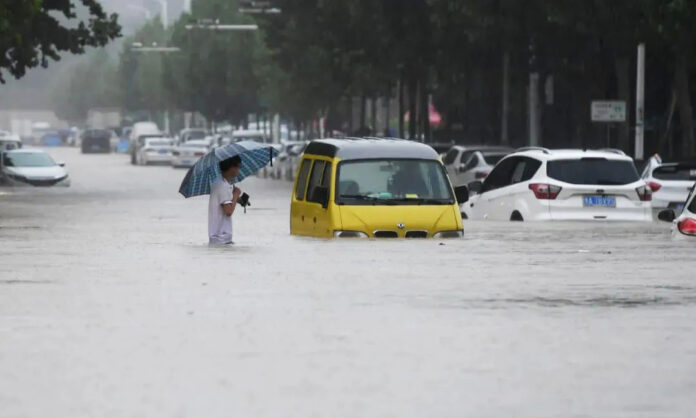 Alibaba, Tencent and others rushed to help Henan which suffered heavy rains
In recent days, Zhengzhou city has experienced extreme heavy rains, which have caused floods. The daily precipitation at five districts in Zhengzhou even exceeded the extreme value of the meteorological records. At 16-17 o'clock on the 20th, the rainfall of Zhengzhou reached 201.9mm, which has exceeded the hourly extreme rainfall in China mainland. Up to now, the floods have caused 12 deaths in Zhengzhou city, and about 100,000 people have been transferred to avoid danger. In times of crisis, Chinese Internet companies such as Alibaba, Tencent and ByteDance rushed to help Henan.
Volvo Cars to buy out parent Geely from Chinese JVs
Volvo Cars announced that it has signed an agreement to buy out parent company Zhejiang Geely Holding Group from their joint ventures in China, so as to fully integrate Volvo Cars' manufacturing, R&D, and sales operations in China. This move could help smooth the way for a Volvo Cars IPO.
CATL's lithium battery patent infringement case has been accepted
Chinese battery giant CATL has sued China Lithium Battery Technology Co., Ltd. (CALB) for patent infringement, and the case has been accepted. The patents involved in the case include inventions and utility model patents. The allegedly infringing batteries have been mounted on tens of thousands of vehicles. CATL stated that intellectual property is a strategic resource for companies to improve their core competitiveness, and it is also an important support for companies to face fierce international competition. For a long time, CATL has attached great importance to the protection of intellectual property rights, and actively strengthened intellectual property cooperation to promote the healthy and orderly development of the industry.
Chinese photovoltaic industrial chain has basically achieved localization
Cao Renxian, chairman of China Photovoltaic Industry Association, stated that China has achieved localization in silicon material production, silicon wafer processing, cell production, module production, natural purification projects and manufacturing of photovoltaic equipment testing simulators. Some products such as wet cleaning equipment, single crystal furnaces, polycrystalline ingot furnaces have basically met the needs of the world.
E-commerce digital service platform Banniu raised over RMB100 million in series A round
Chinese e-commerce digital service company Banniu has raised over RMB100 million in a series A round, which was led by Eastern Bell Capital, with participation from Matrix Partners China and SiE Industry Fund. Proceeds of the latest round will be used to increase investment in product and technology development, further improve the service system construction.
(China Money Network's articles are curated and translated from credible Chinese media organizations with established brands, experienced editorial teams, and trustworthy journalism practices. However, we are not responsible for the accuracy of the information. For any questions, please reach out to our editorial department.)