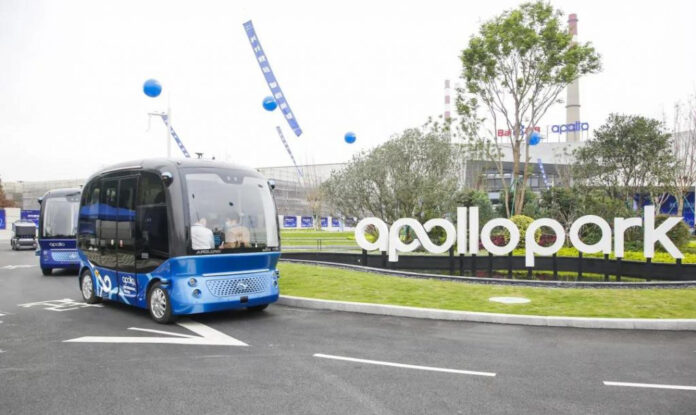 Baidu's Apollo Park opens in Shanghai and will deploy more than 200 autonomous vehicles
Baidu's Apollo Park has opened in Shanghai International Automobile City. It will deploy more than 200 Apollo self-driving vehicles in the park, realizing high-density coverage in the Jiading area. According to reports, Shanghai Apollo Park will focus on the cloud-based road map, expand the ecological influence of intelligent network connection, build an intelligent cloud control command platform, and become a self-driving operation command center, research and development center, multi-source sensor fusion calibration center, to accelerate the realization of large-scale fleet deployment and road network expansion, as well as large-scale testing and operation.
Huawei sets up its first ARM data center in Russia
Huawei recently deployed its first ARM-based data center in Russia, and will provide local customers with access to its ARM-based TaiShan server. At the same time, Huawei recently announced that it has reached a cooperation with the local Russian company Sitronics to develop hardware that meets localized needs.
Country Garden Services and Alibaba Cloud reached a strategic cooperation
Country Garden Services and Alibaba Cloud jointly announced the signing of a strategic cooperation agreement. Alibaba Cloud provides exclusive DingTalk app for Country Garden Services. In addition, the two parties will carry out in-depth cooperation in areas such as smart property management and digital communities, and DingTalk will also provide services to Country Garden users.
Favorable policies are coming to accelerate 5G large-scale applications
At present, there are more than 10,000 5G application innovation cases in China, and the number and innovation are both in the world's first echelon. In the next step, more favorable policies will continue to increase, including enhancing the supply capacity of key industrial links, giving play to the leading role of leading enterprises in various industries such as industry, transportation and energy, and bringing into play the regional industrial agglomeration effect of Beijing-Tianjin-Hebei, Yangtze River Delta, Guangdong-Hong Kong-Macao, and building a batch of specific industry clusters, etc.
(China Money Network's articles are curated and translated from credible Chinese media organizations with established brands, experienced editorial teams, and trustworthy journalism practices. However, we are not responsible for the accuracy of the information. For any questions, please reach out to our editorial department.)