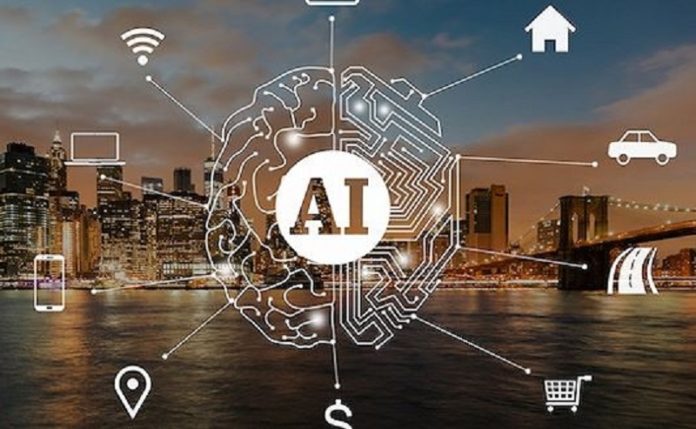 SenseTime launches AI drug development
SenseTime published a number of latest research results, covering drug discovery, preclinical research, clinical trials, post-marketing of new drugs and other drug development links, aiming to accelerate new drug research and marketing process through AI technology, shorten the new drug R&D cycle, and reduce drugs R&D costs and increase the success rate of new drug development.
Baidu: IoT will evolve from connecting information to awakening everything
Chinese Internet giants such as BAT are currently actively deploying carbon neutrality. Ma Jie, vice president of Baidu Inc., said the Internet of Things (IoT) focused on "connecting everything" in the past. In the digital age, it is necessary to "awaken everything" and make the world smarter. Relying on millions of equipment nodes and hundreds of millions of data support, Baidu launched an intelligent IoT platform "Duneng", which realizes the tracking of corporate carbon footprint and automatic carbon accounting, helping companies locate carbon emissions, understand the carbon footprint, support the adjustment of the overall energy structure and carbon trading.
RELX successfully applied for China's first e-cigarette clinical trial
RELX, a Chinese e-cigarette company listed in the United States, announced that its e-cigarette clinical trial has been successfully registered in the China Clinical Trial Registration Center and the World Health Organization International Clinical Trial Registration Platform. It is China's first e-cigarette clinical research project that has passed ethical review and expert review, and has been approved for implementation, filling the gap in domestic e-cigarette clinical research. The project lasts for 3 months and will study the metabolic kinetics of nicotine in subjects and the effect on human biomarkers after replacing cigarettes with RELX products. At present, the research team has basically completed the methodological verification of biomarkers in humans.
BYD starts data cooperation with Vastbase
Vastbase reached a cooperation with BYD. The deployment and application of its database in BYD Group officially began.
Genetic testing company Berry Oncology raised RMB700 million in series B1 round
Berry Oncology, a Chinese genetic testing company that focuses on the entire course of cancer, has completed a series B1 round of financing raising nearly RMB700 million. This round was led by China Merchants Capital. Existing investors Qiming Venture Partners and Legend Capital, as well as new investors CICC Qichen, E Fund, Fujian Innovation Investment, C&D Xinxing Investment and other well-known investors also participated.
(China Money Network's articles are curated and translated from credible Chinese media organizations with established brands, experienced editorial teams, and trustworthy journalism practices. However, we are not responsible for the accuracy of the information. For any questions, please reach out to our editorial department.)