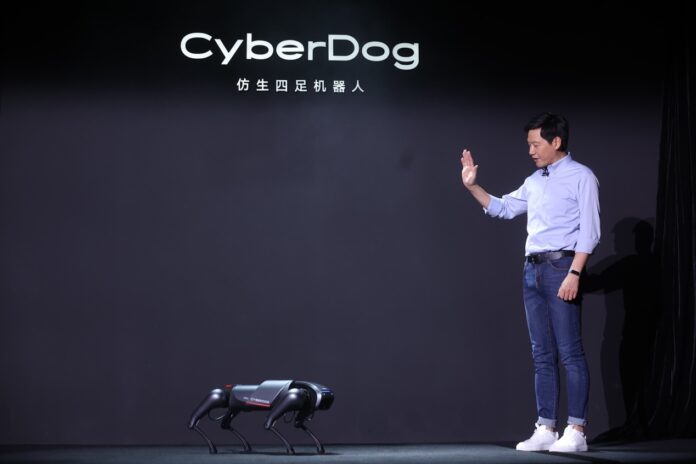 Xiaomi launched bionic quadruped robot CyberDog
Xiaomi recently launched a bionic quadruped robot "CyberDog", equipped with high-precision environmental perception system, and 11 high-precision sensors throughout its body which can transmit information to the AI ​​brain in real time, restoring a more realistic biological response. Xiaomi's founder Lei Jun announced that Xiaomi has established a robotics laboratory to promote the development of global bionic robots.
Intel may adopt TSMC's 3nm process, mass production is expected in July next year
TSMC's supply chain revealed that Intel will adopt TSMC's 3nm process to produce graphics chips and server processors ahead of Apple Inc, according to Taiwan Economic Daily News. Chips will be put into production at TSMC's 18b factory in Q2 next year, and mass production is expected in July next year. The actual mass production time is one year earlier than the original plan.
Chip shortage affects 5G construction, China Telecom will accelerate construction progress in H2
"The tight supply of chips has had a certain impact on the supply of some equipment, which is one of the reasons for the lagging progress in the construction of 5G base stations in the first half of the year," said Liu Guiqing, executive director and executive vice president of China Telecom. He claimed that China Telecom has a corresponding plan in terms of supply chain security and maintains good interaction with the industrial chain. The problem has been resolved. For the whole year, it will not affect the overall project construction tasks and 5G construction goals.
Meditrust Health completed a RMB2 billion series C round
Just two months after the latest series B+ round of financing, Chinese health insurance technology company Meditrust Health completed another RMB2 billion series C round of financing. Investors in this round include Boyu Capital, Lilly Asia Ventures, CICC Capital and others. Meditrust Health's revenue for this year is expected to be close to RMB1 billion, and it plans an IPO by the end of this year. Except Meditrust Health, many companies in the digital health field are also rushing to go public. LinkDoc and Spcare have submitted prospectuses, and Miaoshou Doctor is also preparing to go public.
(China Money Network's articles are curated and translated from credible Chinese media organizations with established brands, experienced editorial teams, and trustworthy journalism practices. However, we are not responsible for the accuracy of the information. For any questions, please reach out to our editorial department.)