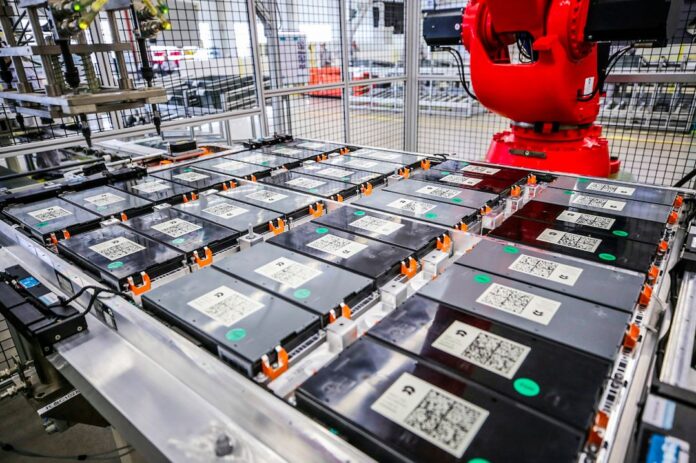 Shanghai joins hands with CATL to develop new energy vehicles
The Shanghai Municipal Government and CATL signed a strategic cooperation framework agreement in Shanghai. According to the agreement, the two parties will comprehensively deepen cooperation in the field of new energy, and promote the implementation of related projects such as the CATL (Shanghai) Innovation Center, international functional headquarters, high-end manufacturing base, and Future Energy Research Institute.
Baidu unveils AI chip Kunlun II
Baidu Inc. unveiled its second generation AI chip, Kunlun II, during its annual Baidu AI Conference in Beijing on August 18. The chip uses 7nm process technology, and claims to have top computational capability over two to three times than that of its previous generation. The company said the chip has entered into mass production, and will be utilized in autonomous driving, smart traffic, smart assistants and other application areas.
Baidu speeds up scaling of autonomous driving operation
During Baidu AI Conference, Baidu showcased an Apollo robocar that has no steering wheel with screen windows that can change its display. Baidu also announced upgraded autonomous driving service platform, Luobo Kuaipao, to speed up the scaling of autonomous driving operations on a commercial level.
China Merchants Capital leads a RMB2 billion series E round in Newlink
Chinese digital energy service provider Newlink announced the completion of a RMB2 billion series E round of strategic financing. The lead investor is China Merchants Capital, and CICC Capital and other existing investors also participated.
Self-driving logistics vehicle developer Neolix completes Series B round
Chinese self-driving logistics vehicle developer Neolix announced today that it has raised hundreds of millions of RMB in a series B round financing, co-led by CICC Capital and SoftBank Ventures Asia, with participation from Yunqi Partners and Glory Ventures. It is reported that the company has delivered and deployed nearly 1,000 unmanned vehicles in more than 30 cities in 9 countries around the world. Proceeds of the latest round will be used for business expansion and accelerating overseas market expansion.
(China Money Network's articles are curated and translated from credible Chinese media organizations with established brands, experienced editorial teams, and trustworthy journalism practices. However, we are not responsible for the accuracy of the information. For any questions, please reach out to our editorial department.)