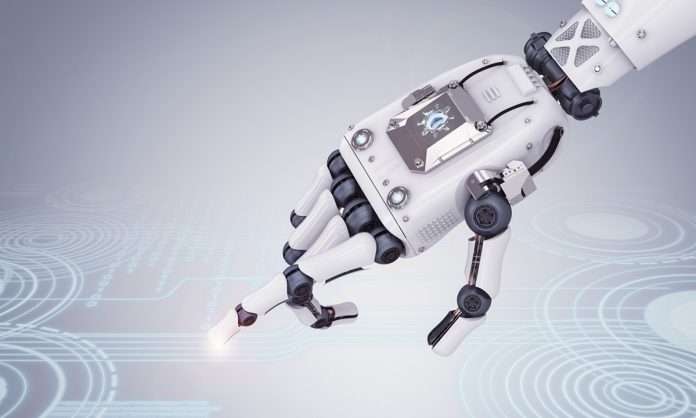 China's industrial robot output surges 60% in Jan-Jul
Chinese industrial robot sales have been on a growth trend this year. With the price increase in raw materials such as various parts and components of industrial robots, the robot prices have actually declined. A person in charge of a factory said that the price of the domestic collaborative robot he bought was less than half of the foreign robot. Industry insiders believe that the price of industrial robots can still be reduced this year. The main reason is that the sales of domestic industrial robots have increased significantly since the second half of last year. The latest data from National Bureau of Statistics of China show that the domestic production of industrial robots from January to July was 205,100 units, a year-on-year increase of 64.6%.
Joyson Electronics and Huawei collaborate on smart cockpit products
Joynext, an intelligent V2X system developer under Chinese listed company Joyson Electronics, signed a cooperation agreement with Huawei Technologies Co., Ltd. According to the plan, the future cooperative product of the two parties will be equipped with Huawei's smart cockpit module, Huawei HarmonyOS automobile operating system, HMS-A Core and HarmonyOS ecology. Based on Huawei's platform capabilities, Joynext will provide a complete solution of software and hardware smart cockpits from domain controller, operating system to application layers.
China's first digital RMB application for unmanned bus in trial operations
Suzhou has completed the trial operations of China's first digital RMB application for unmanned buses. The payment channels cover card, QR code, face recognition and many other mainstream payment methods in China.
Nano-Core Chip completed a RMB100 million round financing
Hangzhou-based IoT chip design company Nano-Core Chip completed the first round of financing raising nearly RMB100 million. Investors include Sequoia Capital China and Peking University Sci-Tech Achievement Transformation Fund. Established in April 2021, Nano-Core Chip develops AIOT SOC series chips used in a variety of electronic devices and IoT.
Smart mining solution provider WAYTOUS raises RMB200 million in series B round
WAYTOUS, a Chinese smart mining solution provider, has raised more than RMB200 million in a series B1 round, led by Guoxin State-owned Enterprise Operation Investment Fund, with participation from Shanjin Capital, Zijin Investment and existing investor SAIF Partners. Proceeds of the round are mainly used to develop front-mounted unmanned rigid wide-body vehicles and unmanned mining systems, and promote multiple unmanned projects in mines.
(China Money Network's articles are curated and translated from credible Chinese media organizations with established brands, experienced editorial teams, and trustworthy journalism practices. However, we are not responsible for the accuracy of the information. For any questions, please reach out to our editorial department.)