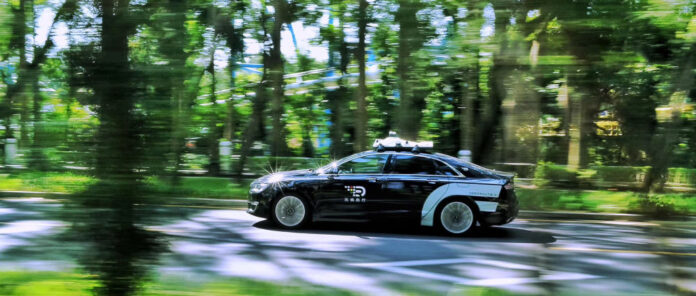 Alibaba strategically invests in self-driving solution provider DeepRoute
Alibaba Group has strategically invested in DeepRoute. According to a person familiar with the matter, DeepRoute may have raised around US$200 million, and the company's valuation would exceed US$1 billion. Founded in 2019, DeepRoute is a Shenzhen-based L4 autonomous driving solution provider, mainly providing customized autonomous driving solutions for car makers, Tier1 and mobility service companies. It has cooperated with Dongfeng Motor and Geely Automobile to jointly develope robotaxis, which have been operated in Hangzhou, Shenzhen and other places.
DingTalk joins Alliance of Industrial Internet
China's Alliance of Industrial Internet(AII) recently announced the latest list of members, and Alibaba's intelligent working platform DingTalk has became a member of the alliance. As an industrial solution provider, DingTalk will join hands with alliance members to innovate information technology applications and promote technological achievements.
Beijing accounts for over 40% of China's cybersecurity market
Beijing is vigorously advancing the construction of a national cybersecurity industrial park and actively fostering cybersecurity enterprise cluster. In 2020, Beijing's cybersecurity industry exceeded RMB70 billion, accounting for over 40% of the country's market share. The number of Beijing-based cybersecurity companies ranks first in the country.
AI data infrastructure provider BasicFinder completes series B round financing
BasicFinder, a Chinese AI data infrastructure provider, announced it has raised tens of millions of RMB in a series B round financing, led by Hangzhou Oriental Jiafu Asset Management, with participation from New World Development Company and Dingxu Investment. Proceeds will be mainly used for technology development, in-depth function optimization and user experience improvement.
(China Money Network's articles are curated and translated from credible Chinese media organizations with established brands, experienced editorial teams, and trustworthy journalism practices. However, we are not responsible for the accuracy of the information. For any questions, please reach out to our editorial department.)