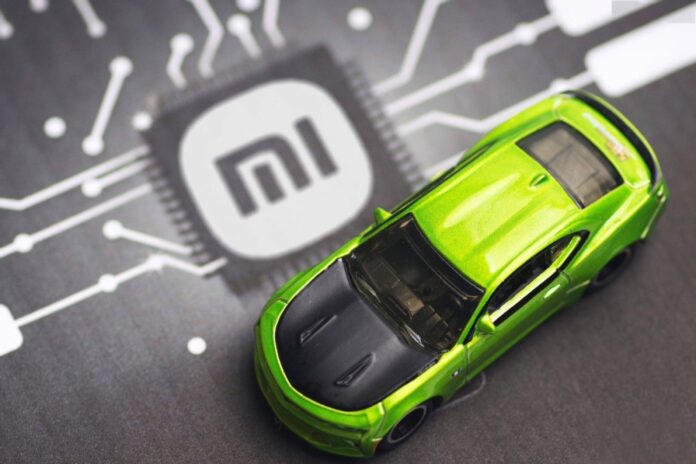 Xiaomi Auto officially registered and incorporated
Xiaomi's chairman Lei Jun announced on his Sina Weibo account that Xiaomi Auto was officially registered on September 1, and the new company was named Xiaomi Automobile Co., Ltd. with a registered capital of RMB10 billion. Lei Jun served as the legal representative.
AIWAYS and Hesai Technology reached a strategic cooperation
Chinese smart electric car maker AIWAYS and Shanghai-based 3D sensor developer Hesai Technology signed a strategic cooperation agreement, and the two parties had in-depth discussions on the early large-scale application of automotive-grade lidar in passenger cars. According to the official introduction, AIWAYS will realize a high-level intelligent driving assistance system based on Hesai's highly chip-based hybrid solid-state lidar solutions. They will also keep long-term cooperation in hardware equipment, software algorithms and intelligent driving assistance systems.
IIoT solution provider AllSense completed series B round financing
Chinese industrial IoT data company AllSense announced the completion of a series B round financing worth hundreds of millions of RMB. The round was by Broad Vision Funds. GL Ventures, FutureCap and Linear Capital also participated. Proceeds of the latest round will be used to iteratively upgrade products, accelerate market layout, strengthen engineering capabilities, improve service levels, and build an ecosystem.
Galaxy Securities focuses on opportunities for domestic substitution of analog chips
Galaxy Securities believes that the effect of semiconductor price increases has expanded. TSMC, UMC, and Samsung have successively increased price. TSMC's overall price increase even caused widespread concern in the industry, and some downstream IC design companies have also raised prices again. In the analog chip market, overseas giants such as Texas Instruments and NXP have the advantages of strong R&D capabilities and a wide range of product categories. From 2017 to 2020, Chinese analog chip self-sufficiency rate continues to increase, but it is still at a low level. In 2020, China's analog chip self-sufficiency rate is only 12%, and the domestic market has ample room for substitution.
(China Money Network's articles are curated and translated from credible Chinese media organizations with established brands, experienced editorial teams, and trustworthy journalism practices. However, we are not responsible for the accuracy of the information. For any questions, please reach out to our editorial department.)