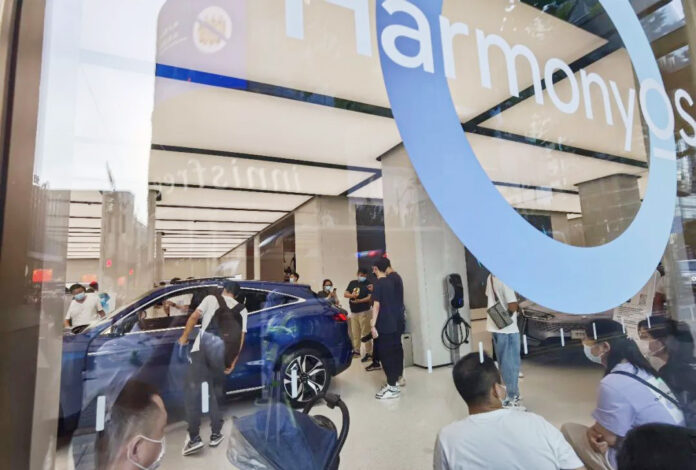 NEV booming during China's National Day Holidays
Chinese new energy vehicle market has been booming during the National Day holidays. The stores of many mainstream NEV companies in Shanghai, such as Nio, Xiaopeng Motors, Leading Ideal, Huawei SERES and Tesla, are brisk. Now Nio's several models will have to be waited a month or two before they are available, according to a sales staff of Chinese EV maker Nio.
China achieves mass production of single-crystal nano copper, a key material for chips
Chinese first single-crystal nano copper production line has been launched in Wenzhou, Zhejiang Province. It indicates that the key material for chip manufacturing, single-crystal nano copper, has achieved mass production. The technological breakthrough of single-crystal nano copper has realized the replacement of other precious metals with new copper-based materials in China, greatly reducing costs and prices by nearly 50% compared with similar foreign products. This material is mainly used in chips in the fields of communication, automobile, healthcare and industrial control.
Wu Jihan, co-founder of Bitmain: Chinese retail investors in cryptocurrency will soon disappear
Wu Jihan, co-founder of Bitmain, said, "In a very short time, Chinese retail investors will disappear. They will all withdraw from the cryptocurrency. Only those Chinese households with high net worth will stay in the cryptocurrency." He expressed optimism about the future of currency and blockchain. "In general, cryptocurrency is exciting, and the ecosystem it creates is constantly changing the world."
China's first self-developed superconducting cable put into operation in Shenzhen
China's first self-developed superconducting cable has been put into use in Shenzhen. It's also the world's first superconducting cable used in the central area of ​​a megacity, marking that China has fully mastered the key technologies in design, manufacturing and construction of superconducting cables. The new superconducting cable has a diameter of only 17.5cm and a length of 400 meters, with a maximum transmission capacity of 43 MVA, which is equivalent to meeting the powering demand of four 350km/h high-speed trains at the same time, achieving a transmission capacity of 5 times that of conventional cables.
(China Money Network's articles are curated and translated from credible Chinese media organizations with established brands, experienced editorial teams, and trustworthy journalism practices. However, we are not responsible for the accuracy of the information. For any questions, please reach out to our editorial department.)