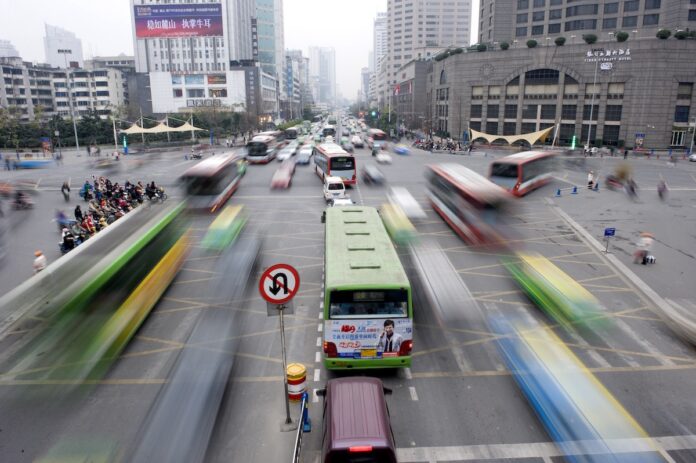 Pony.ai approved to test driverless vehicles in Beijing
Pony.ai was granted the unmanned road test permit in Beijing Intelligent Connected Vehicle Pilot Zone, and officially launched the driverless vehicles test with "no driver in the main driving seat".
SynSense and Prophesee reached strategic cooperation in chip development
SynSense, a brain-like smart chip design and development company, and Prophesee, a neuromorphic vision sensor company, announced the establishment of a strategic partnership. Based on this strategic cooperation, SynSense combines its self-developed low-power vision SNN processor DYNAP-CNN® with Prophesee's event-based Metavision® sensor on a single chip, and focuses on the development of a series of cost-effective modular products that can be mass-produced.
CATL supplies lithium iron phosphate batteries for ELMS
Electric Last Mile Solutions, Inc., a NASDAQ-listed electric vehicle company, announced that it has reached an agreement with CATL to provide batteries for its all-electric commercial vehicles and ensure production capacity. The agreement will ensure the supply of batteries until 2025. In addition, the two parties are expected to cooperate in the localization of batteries in the United States. According to official information, CATL will provide 42-kWh lithium iron phosphate batteries for ELMS and adopt the CTP technology of CATL.
50 projects signed at 2021 Global Digital Economy Conference, involving carbon neutrality and other fields
50 projects involving digital economy system construction, new infrastructure, carbon neutrality, satellite communication, smart city, financial technology and other fields have been signed in Ningbo, Zhejiang. These projects were signed during the opening ceremony of the 2021 Global Digital Economy Conference. Among them, Ningbo City, China Telecom and China Mobile will have comprehensive cooperation in satellite communication and digital village, and jointly promote the integration of new technologies into the industries and serve the public.
Report on Sustainable Transport in China: By 2035, China will basically become a "transportation power"
The 2nd United Nations Global Sustainable Transport Conference was held in Beijing from 14-16 October 2021. The official website of the conference released the "Report on Sustainable Transport in China" on the 14th. The report indicated that by 2035, China will basically become a "transportation power", with a developed express network, a sound trunk network, and a wide-ranging basic network. The coordinated development of urban and rural transportation will reach a new level, wit realization of a "National 123 Mobility Traffic Circle"- one-hour commute in metropolitan area, two-hour arrival in city clusters, and three-hour coverage in main cities.
(China Money Network's articles are curated and translated from credible Chinese media organizations with established brands, experienced editorial teams, and trustworthy journalism practices. However, we are not responsible for the accuracy of the information. For any questions, please reach out to our editorial department.)