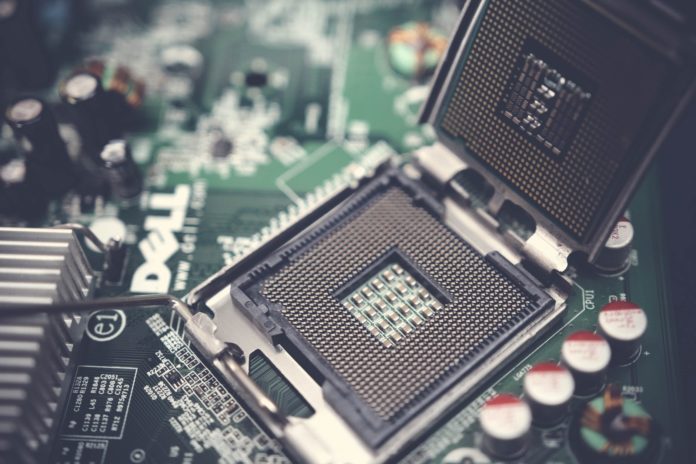 Foxconn claims chip shortage may continue into H2 of next year
Foxconn, Apple's main iPhone maker, claimed that the wave of chip shortages is expected to continue into the second half of next year, and manufacturers including Apple Inc. will struggle with it.
China Galaxy Securities: optimistic about server and cloud computing-related industry
China Galaxy Securities' latest research report showed that the revenue growth of BMC chip vendors in the upstream of the cloud computing industry chain has increased rapidly, and the capital expenditures of overseas cloud vendors have gradually recovered. Thanks to these two factors and the approach of the server iteration cycle, the current demand for data and computing power is increasing and cloud vendors and communication service providers continue to increase their demand for servers and other hardware. Therefore, China Galaxy Securities continues to be optimistic about the investment in servers and cloud computing-related industry chains. Based on the continuous improvement of the cloud industry chain, cloud computing SaaS will continue to grow in multiple scenarios.
ThinkingData raises RMB376 million in series C round
Chinese game data analysis service provider ThinkingData announced the completion of RMB376 million series C round financing, led by Sequoia Capital China, participated from Linear Capital, Blue Lake Capital and GSR Ventures. Proceeds will be used for product development, service upgrade, overseas expansion and team building.
Construction robot developer Weibuild completed series A and A+ rounds
Weibuild Technology, which focuses on the research and development of intelligent building robots, has recently completed the series A round and A+ round, with total financing amount of RMB100 million. The series A round was led by K2VC, with Sequoia Capital China, Poly Capital and existing investors Linear Capital participated; the series A+ round was backed by Poly Capital. The proceeds are mainly used for the development, productization and marketing of plastering and reinforcement robots.
Tigermed, Baidu Ventures co-lead series B round in JS InnoPharm
Tigermed and Baidu Ventures recently co-lead a series B round in JS InnoPharm, a Shanghai-based clinical drug development company, focusing on innovative drugs development in the RAS/MAPK signaling pathway. Jiuyo Capital, Efung Capital and Ming Bioventures also participated in the round.
(China Money Network's articles are curated and translated from credible Chinese media organizations with established brands, experienced editorial teams, and trustworthy journalism practices. However, we are not responsible for the accuracy of the information. For any questions, please reach out to our editorial department.)