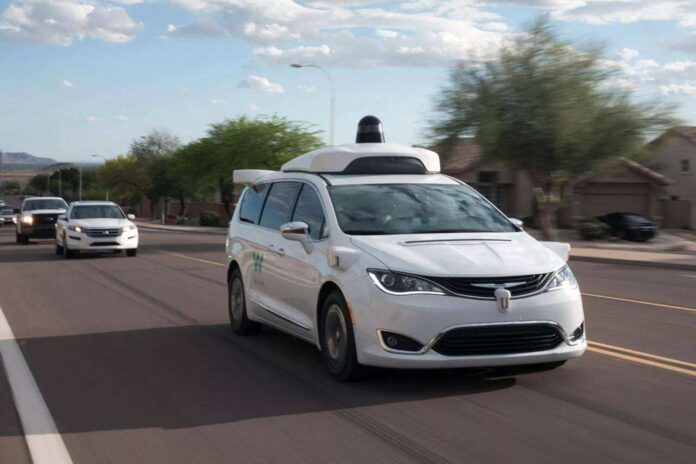 Geely and Waymo cooperate to develop robotaxi
Geely's premium electric vehicle (EV) brand Zeekr will cooperate with Google's self-driving car unit Waymo to develop robotaxi in the United States. The robotaxi is designed and developed by Zeekr's factory in Sweden, integrating Waymo's unmanned driving technology. Waymo has already launched robotaxi services in Phoenix about a year ago and has provided services to thousands of customers so far. Cooperating with Zeekr can help Waymo expand its robotaxi services, and pave the way for Geely to enter the US market.
Baidu releases Quantum Platform 2.0
During the Baidu Create 2021, Baidu officially released Baidu Quantum Platform 2.0. Duan Runyao, director of Baidu Quantum Computing Institute, said that Baidu Quantum Platform can lower the threshold for quantum computing learning and application, and accelerate the application of quantum computing in the fields of chemistry, finance and materials.
Consumer-grade robot brand ROBOSEN raises US$100 million
Chinese consumer-grade robot brand ROBOSEN has completed a series B+ round of financing, led by Cedarlake Capital. Recent Capital, Lightspeed China Partners, existing investors Sequoia Capital China, Dayone Capital and Qlacier Capital also participated. After the completion of financing, ROBOSEN will continue to explore more IP partners, provide diversified products, and expand talent team.
QCraft partners with Dongfeng Motor on Sharing Bus
QCraft, a Chinese autonomous driving technology firm, signed a cooperation agreement with Dongfeng Sharing-VAN in the fields of pre-installation mass production, customized development, optimization and iteration of Sharing Bus models, to jointly practice the commercial innovation of autonomous driving, and help Wuhan build the first "autonomous driving city" in China. In the future, QCraft and Dongfeng Sharing-VAN will gradually realize the commercial operation of 300 unmanned vehicles nationwide.
(China Money Network's articles are curated and translated from credible Chinese media organizations with established brands, experienced editorial teams, and trustworthy journalism practices. However, we are not responsible for the accuracy of the information. For any questions, please reach out to our editorial department.)