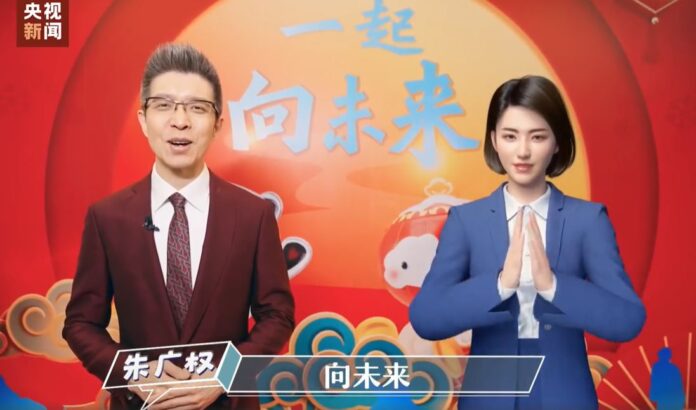 Baidu AI sign language anchor's battle with famous CCTV host
Recently, a video of the battle between the famous CCTV host Zhu Guangquan and a "sign language anchor" went viral. In the video, Zhu Guangquan challenged the "hand speed" of the "sign language anchor" with a super-fast jingle, and the sign language anchor easily handled with her strong professional ability.
In fact, the sign language anchor is not a real person, but a virtual digital human. This digital human is the first AI sign language anchor developed by Baidu AI Cloud Platform. She has a friendly and natural image and excellent professional ability. In the just-launched 2022 Beijing Winter Olympics, Baidu AI sign language anchor has provided 24/7 real time news service for the hearing impaired.
World's first large-scale investment! Over 1,000 hydrogen vehicles shuttle through Winter Olympic Village
The Beijing 2022 Winter Olympic and Paralympic Games kicked off on Friday. The Beijing Winter Olympics will be the first Olympic event to truly achieve "carbon neutrality" and will demonstrate the operation of more than 1,000 hydrogen energy vehicles, equipped with more than 30 hydrogen refueling stations, which is the world's largest demonstration of fuel cell vehicles.
China-developed neurosurgery robot approved for marketing
Recently, the Roidmi® RM-50 surgical robot independently developed by Remebot, a Shanghai-based medical device company, was approved by National Medical Products Administration and obtained the NMPA certification. The robotic arm jointly developed by AUBO Robotics and Remebot fills the gap of Chinese 6-DOF collaborative robots in the field of neurosurgery applications. The surgical robot can assist doctors to complete various types of cerebral hemorrhage, brain biopsy and related minimally invasive brain operations. At the same time, it can comprehensively promote the clinical application of surgical robots in grass-roots hospitals, and help them move towards the era of intelligence.
(China Money Network's articles are curated and translated from credible Chinese media organizations with established brands, experienced editorial teams, and trustworthy journalism practices. However, we are not responsible for the accuracy of the information. For any questions, please reach out to our editorial department.)