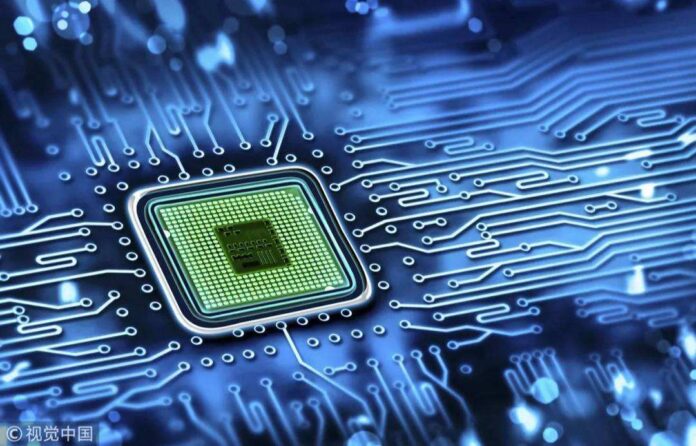 TSMC, Intel and Samsung will join hands to establish chip industry standard
The world's three largest chipmakers — TSMC, Intel and Samsung — will form a consortium with several other leading tech companies to collaborate on next-generation chip packaging and stacking. In addition to TSMC, Intel and Samsung, chip giants such as AMD, Qualcomm, Arm, Google Cloud, Meta and even Microsoft will join hands to establish the industry standard for advanced chips – packaging technology. The consortium said it was open to more companies joining.
Xiaomi invests in chip company AI Micron
AI Micron, Chinese fabless chip design company, has received investment from Xiaomi Yangtze River Industry Fund, GF Xinde and others. Founded in 2017 by a number of senior chip experts working at Silicon Valley, AI Micron has independently innovated the Automotive High Definition Link (AHDL) SERDES protocol with complete intellectual property rights, and is AHDL protocol-based real-time video transmission SERDES chips.
Inceptio completes road test for L4 unmanned trucking
Recently, Inceptio completed the L4 heavy-duty unmanned road test. The L4 test model largely follows Inceptio's L3 mass production solution. In a closed high-speed test section with a total length of 24km, the whole process is unmanned without remote intervention, and it can easily cope with complex road and traffic scenarios.
Huawei launches energy efficient antenna model point
During MWC22 Barcelona, ​​Huawei and mobile operator Telenor held a joint press conference and launched a high-efficiency antenna model point. This is the first commercial practice to use high-efficiency antennas to achieve site energy saving, resulting in a maximum energy saving of 15% per site.
Allystar raises hundreds of millions of RMB in Series C round
Chinese GNSS chipsets designing company Allystar has recently raised hundreds of millions of RMB in a series C round. CDB Venture Capital, Greater Bay Area Homeland Development Fund, and existing investor TusHoldings also participated. Proceeds will be mainly used in development of chip technologies and integration of solution teams. Allystar focuses on the independent design, research and development, sales and related business of navigation and positioning chips, algorithms and products; the target customers are the general electronic market and special terminal markets such as automobiles and IoT, providing chip-level application solutions.
(China Money Network's articles are curated and translated from credible Chinese media organizations with established brands, experienced editorial teams, and trustworthy journalism practices. However, we are not responsible for the accuracy of the information. For any questions, please reach out to our editorial department.)