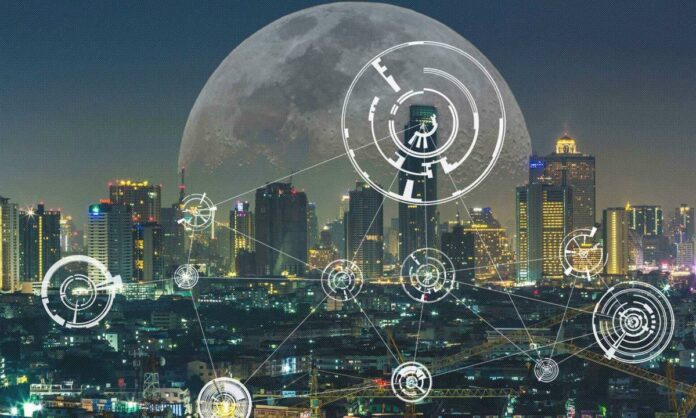 Alibaba Cloud launches smart retail solution
At the recently held Alibaba Cloud Summit 2022-IoT Product and Application Innovation Forum, Alibaba Cloud announced the launch of a smart retail solution, focusing on the two links of antitheft and AI measurement, to help the digital transformation of retail stores.
This solution can quickly and accurately detect the risk of theft and damage, identify the wrong scanning and missing in the settlement process in real time, and send reminder information to the clerk, which can directly and effectively reduce the damage of goods. In the electronic scale solution launched at the same time, through the accurate identification of weighing commodities through visual algorithms, the traditional weighing scene is completely digitized. For example, commodities can be automatically identified, and there is no need to manually memorize commodity codes, which improves the efficiency of workers.
World's first VR-based acrophobia therapeutic device approved in China
The "Specific Fear Psychological Rehabilitation Training Software" jointly developed by the Shanghai Mental Health Center and a medical technology company has recently been approved a Class II medical device registration certificate. It is China's first approved VR (virtual reality)-based rehabilitation training software for specific phobias, and the world's first medical device for specific phobias (acrophobia).
Baidu's robotaxi service breaks 300,000 orders in half a year
On Apollo Day held today, Baidu announced the milestones of its autonomous driving service. Baidu Apollo's self-driving test mileage has now exceeded 25 million kilometers. In the fourth quarter of 2021, the number of orders for Apollo Go reached 213,000, and it received more than 300,000 orders in the third and fourth quarters. Up to now, Apollo Go has started commercial operation services in Beijing, Chongqing and Yangquan, and took the lead in launching the e-CNY payment function in E-town, Beijing, realizing the first combination of autonomous driving and digital currency.
BAI co-led series B round in metaverse platform Oasis
Chinese metaverse social platform Oasis has recently completed a series B round financing of tens of millions of dollars, which was co-led by 5Y Capital, Vitalbridge and BAI Capital. Founded in 2018, Oasis has previously received investment from 5Y Capital, BAI Capital, Atlas Capital, K2VC and Qinghan Fund. According to SensorTower statistics, Oasis has acquired more than 6 million registered users in Q4 2021, and has become one of the fastest-growing metaverse social products in the world.
Zoezen Robot's spinal surgery navigation and positioning device approved by NMPA
The "Spine Surgery Navigation and Positioning Device" developed by Zoezen Robot, a Suzhou-based medical device company, was approved by NMPA. The technology of this approved product comes from the achievements of Chinese key scientific and technological projects. It adopts intuitive image positioning technology and is a robot that can perform local anesthesia and orthopedic surgery.
(China Money Network's articles are curated and translated from credible Chinese media organizations with established brands, experienced editorial teams, and trustworthy journalism practices. However, we are not responsible for the accuracy of the information. For any questions, please reach out to our editorial department.)